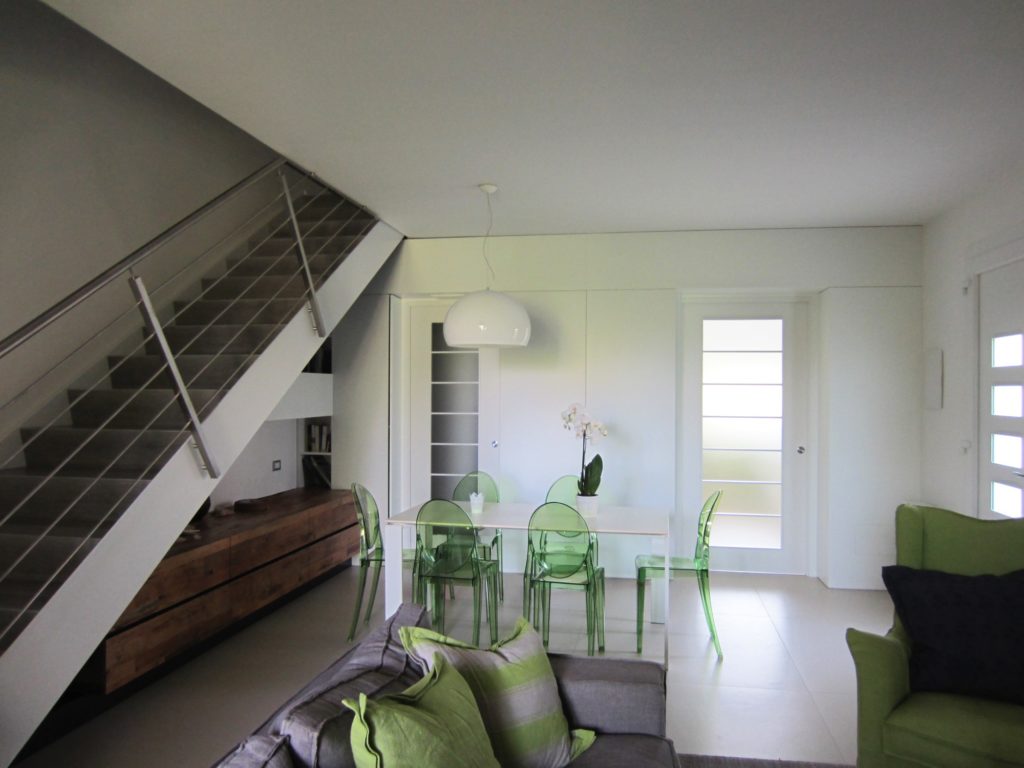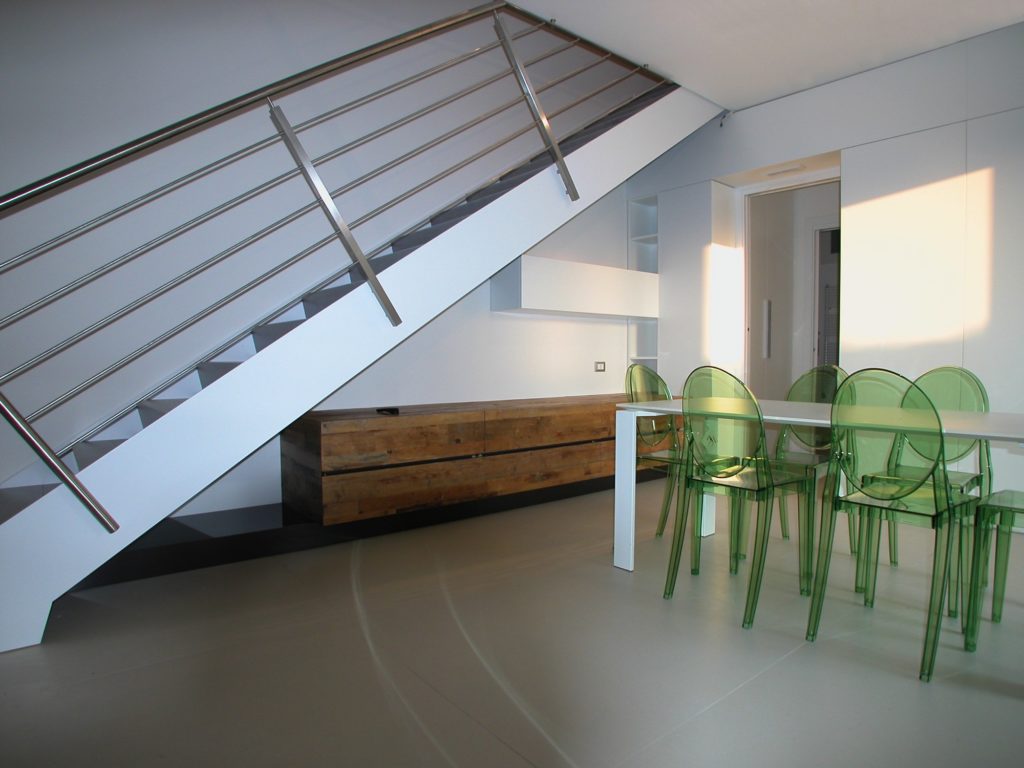 The art of custom furniture: a creation by Masiero Tre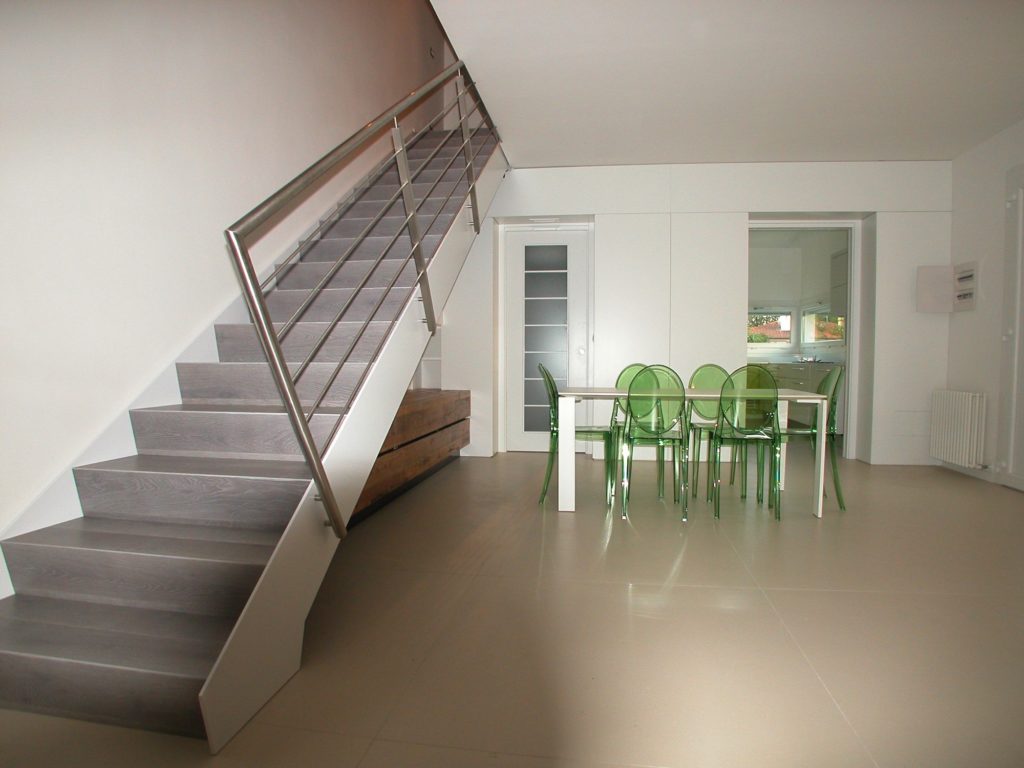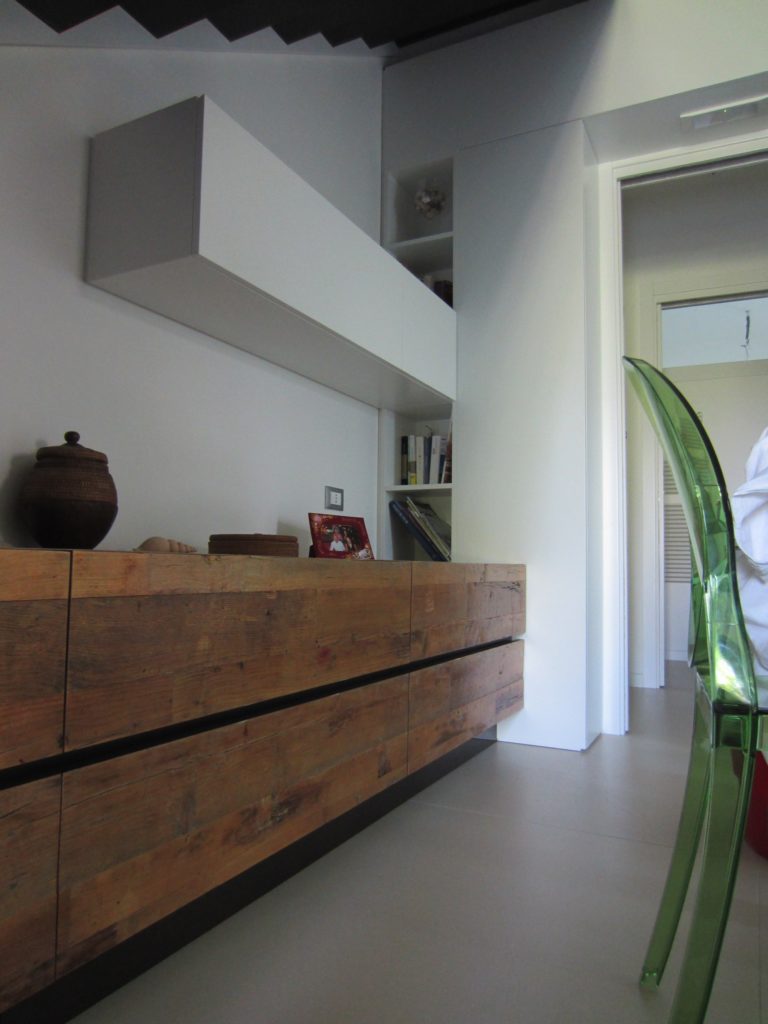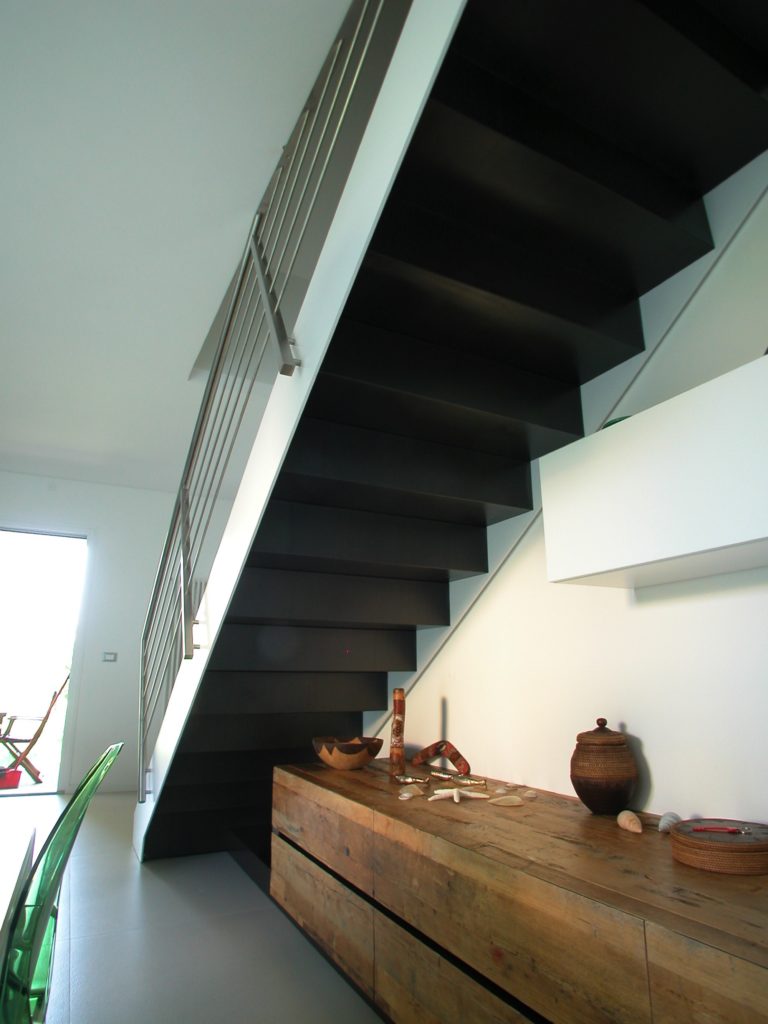 The charm of natural wood
One of the distinctive elements of this achievement is definitely the wooden cabinet strategically placed under the staircase, this piece reflects the skill and craftsmanship of Masiero Tre's carpentry in creating custom furniture. Wood, a warm and cozy material, contrasts beautifully with the modernity of the surroundings, creating a cozy and refined atmosphere.
The heart of this piece of furniture is the fine wood used, with its rich and detailed surface, each grain telling a story, each imperfection making it unique. The warm, earthy color of the wood contrasts beautifully with the room's modern design, creating a focal point that invites gaze and contemplation.
The staircase, with its metal and wood structure and linear details, is not only a functional element, but becomes a focal point of the entire space. The clever use of metal reflects the modern trend, while the clean lines and minimalist appearance speak to the "know-how" of Masiero Tre's cutting-edge technologies.
The dining nook, with its white table embellished with transparent chairs in green hues, offers a unique dining experience. The transparency of the chairs not only adds a modern touch, but also ensures that natural light flows freely through the space, making it bright and airy.
A total white kitchen with a touch of lime
This bright and airy environment enhances the precision of details and the high quality of materials used. The immaculately finished glossy white cabinets offer a feeling of spaciousness and cleanliness, while the contrast with the bold lime green touch of the corner with the radiator adds a fresh and lively touch. The kitchen's clean lines and smooth surfaces reflect Masiero Tre's philosophy: to create spaces that are both functional and aesthetically pleasing.
The large window not only floods the kitchen with natural light, but also offers a pleasant view of the outdoors, making every moment spent in this kitchen a real pleasure.
In conclusion, with each creation, Masiero Tre continues to set new standards in the field of custom furniture. This wooden cabinet is a perfect example of how craftsmanship can meet modern design, bringing with it a feeling of unparalleled warmth, comfort and style.