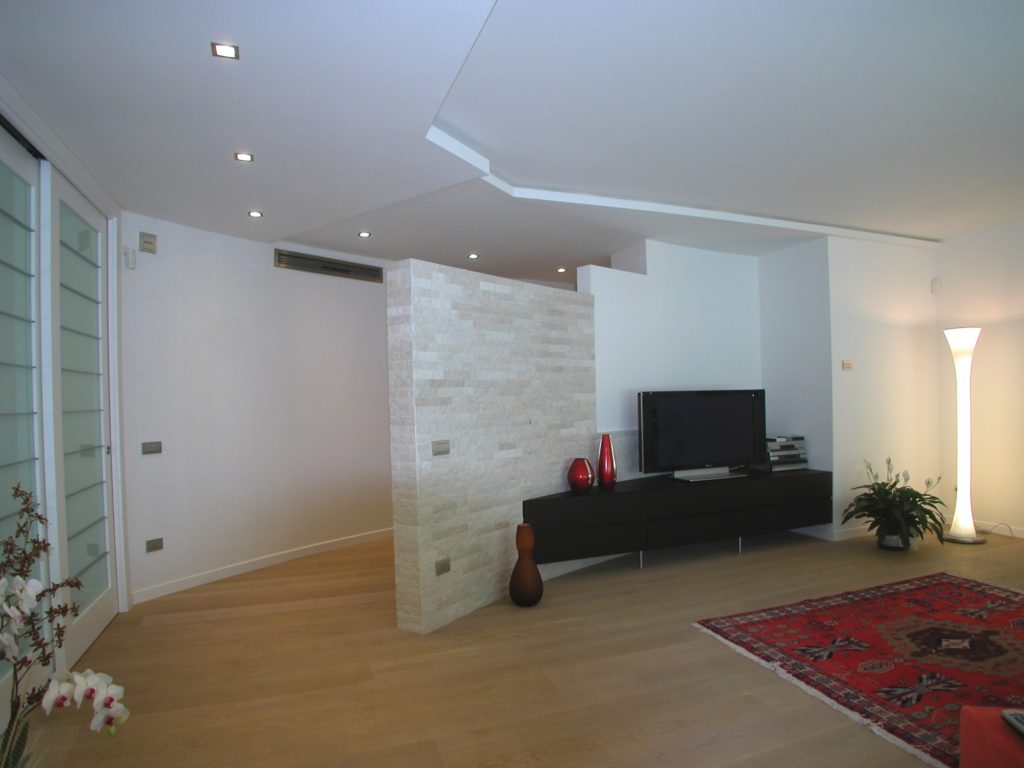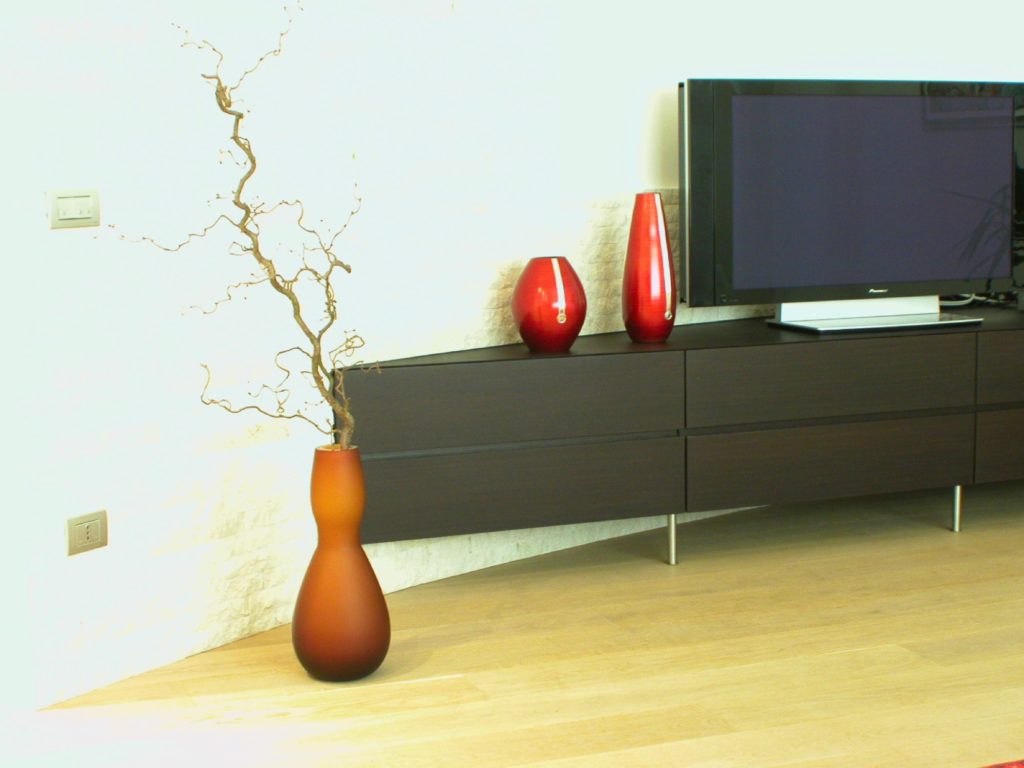 Custom-furnished entryway to connect rooms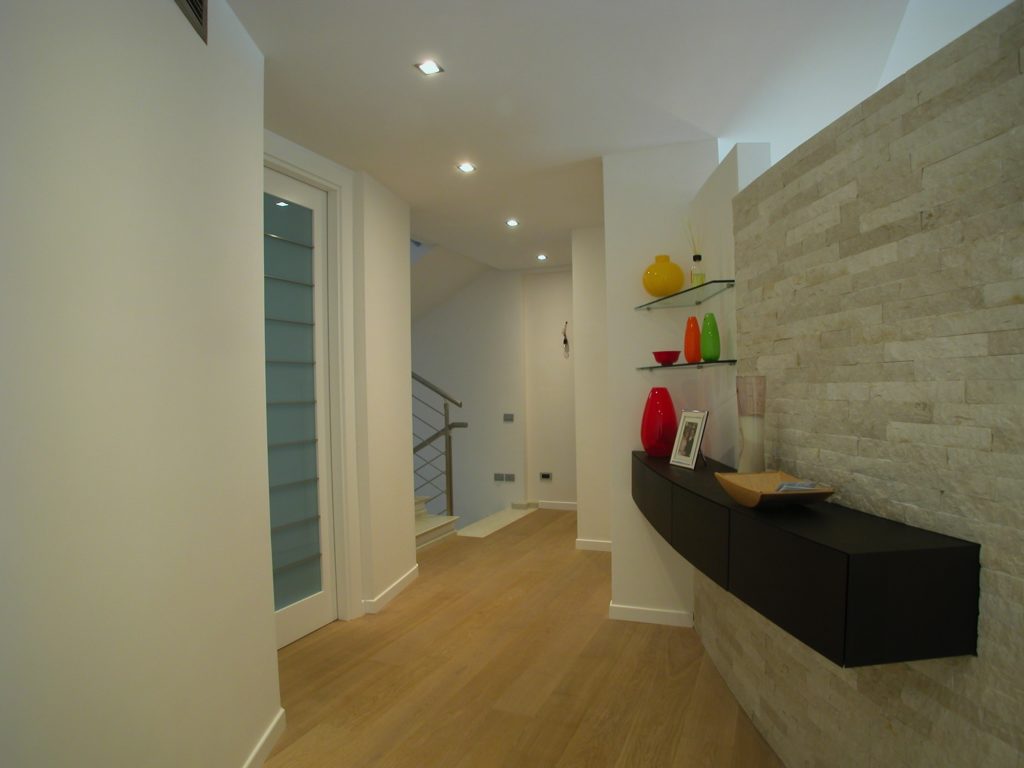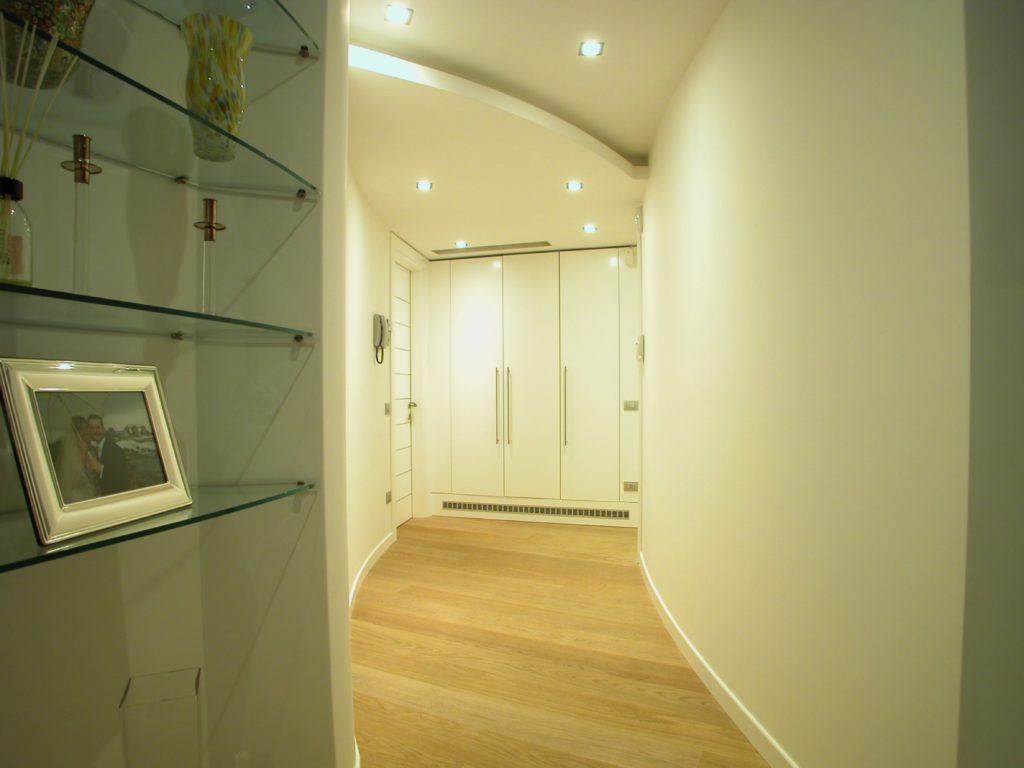 Harmony of Materials and Colors
The walls, with their pure white, blend harmoniously with the light wood floor, creating a perfect contrast with the dark wenge TV cabinet. This play of colors creates a visual balance that makes for a welcoming yet sophisticated environment. The natural stone wall adds a rustic yet elegant touch, breaking the monotony and adding depth to this custom-furnished entryway.
The extraordinary brightness that pervades the rooms, thanks to clever use of recessed lights and art lamps, the spaces seem to expand, giving a feeling of spaciousness and airiness. Each light is strategically placed, highlighting the most valuable corners and details of the room.
The TV cabinet, long and linear serving the curves of the walls, is a perfect example of how Masiero Tre combines functionality and aesthetics. Custom-made, it provides ample space for storing devices and accessories while maintaining a clean, minimalist appearance. In addition, the presence of floating glass shelves next to the wall provide space to display decorative items, making the room lively but without weighing it down.
Modern and Bright Room
The first visual impact is that of a modern, bright environment in which every detail has been precisely attended to. The open spaces blend perfectly with the furniture elements, creating a cozy and sophisticated atmosphere. The predominance of light colors, such as the white of the walls and the honey color of the wooden floor, accentuates the feeling of spaciousness and cleanliness.
Looking beyond, the sequence of glass doors leads to other spaces in the house, promising just as much beauty and craftsmanship. These doors not only provide privacy, but also allow light to flow freely, maintaining a sense of openness and connection between the rooms in this custom-furnished entryway.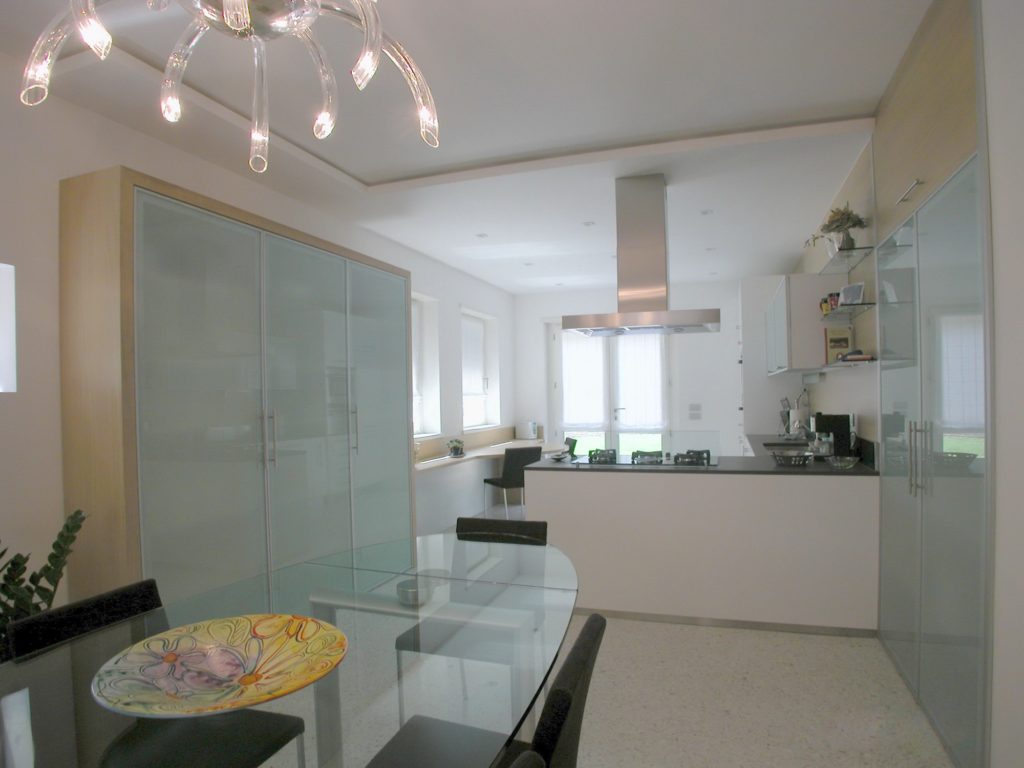 In the kitchen light and glass
Choosing frosted glass furniture in neutral tones, in harmony with the other rooms in the house, not only adds a touch of class but also provides ample storage space without visually weighing down the space. The kitchen opens with a shiny black quartz countertop that is durable and easy to maintain, contrasting nicely with the glass and wood elements.
Lighting plays a key role in these realizations; spotlights recessed into the ceiling ensure an even distribution of light, enhancing every corner of the room.
Taking a look at these images is like diving into a world where craftsmanship meets modernity. Every detail, every shade of color, and every piece of furniture reflects the craftsmanship and attention to detail that characterizes Masiero Tre.