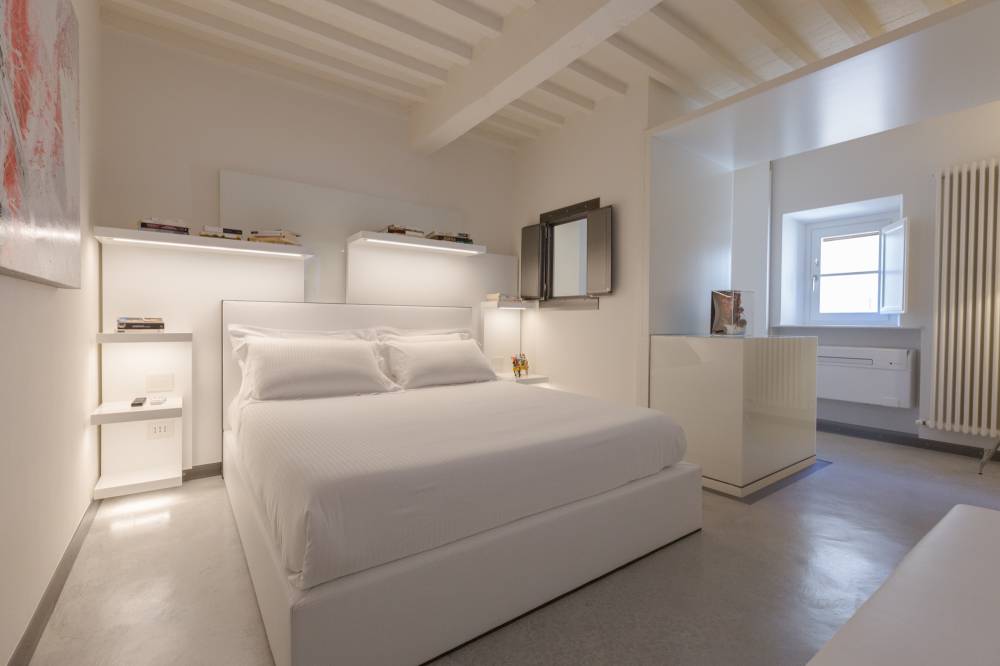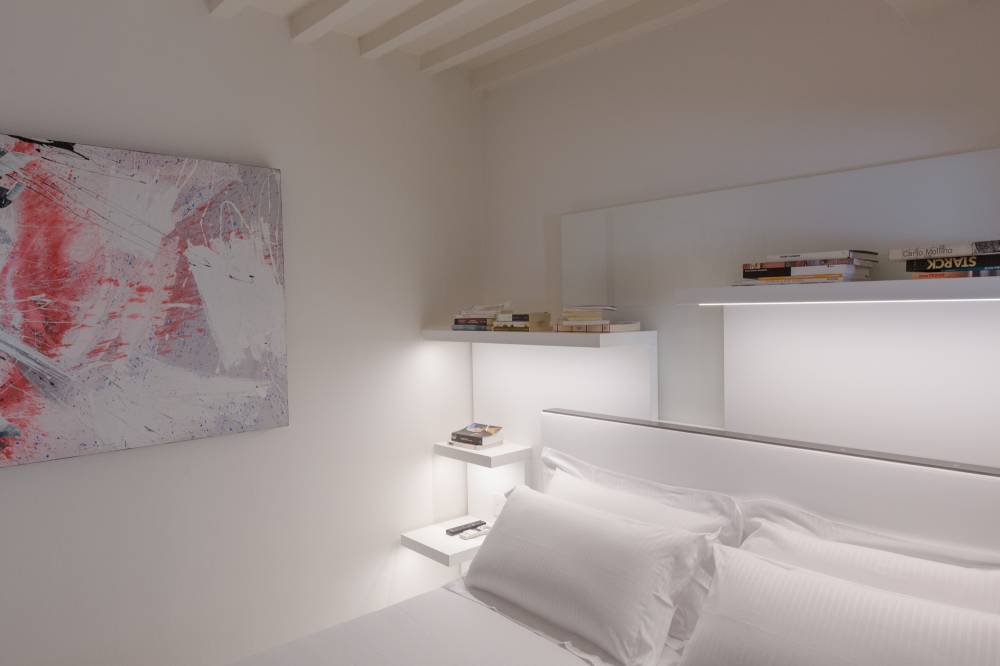 Modern custom furniture on historic apartment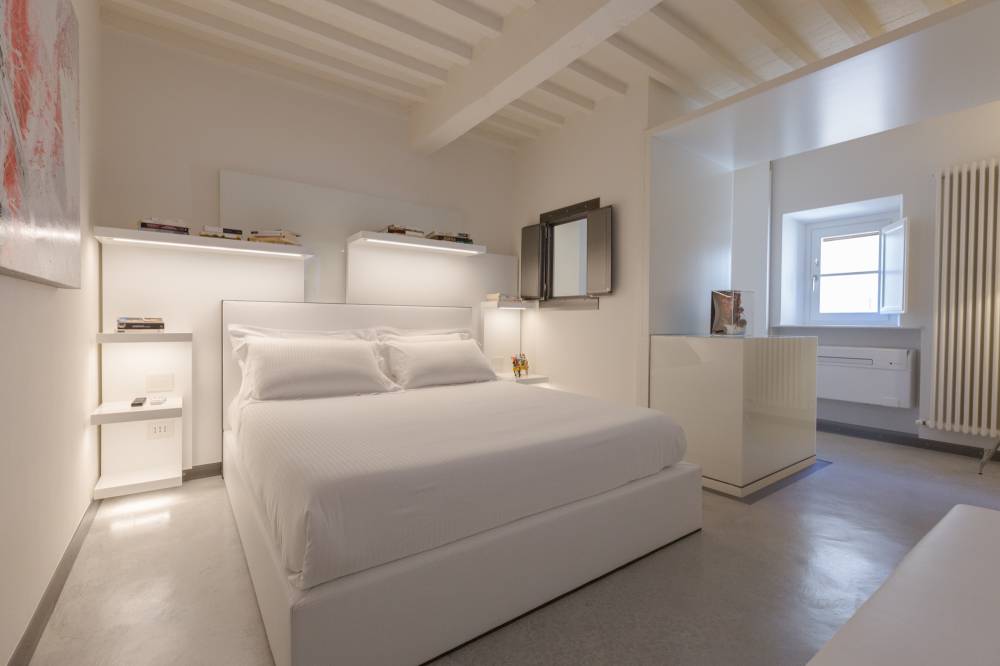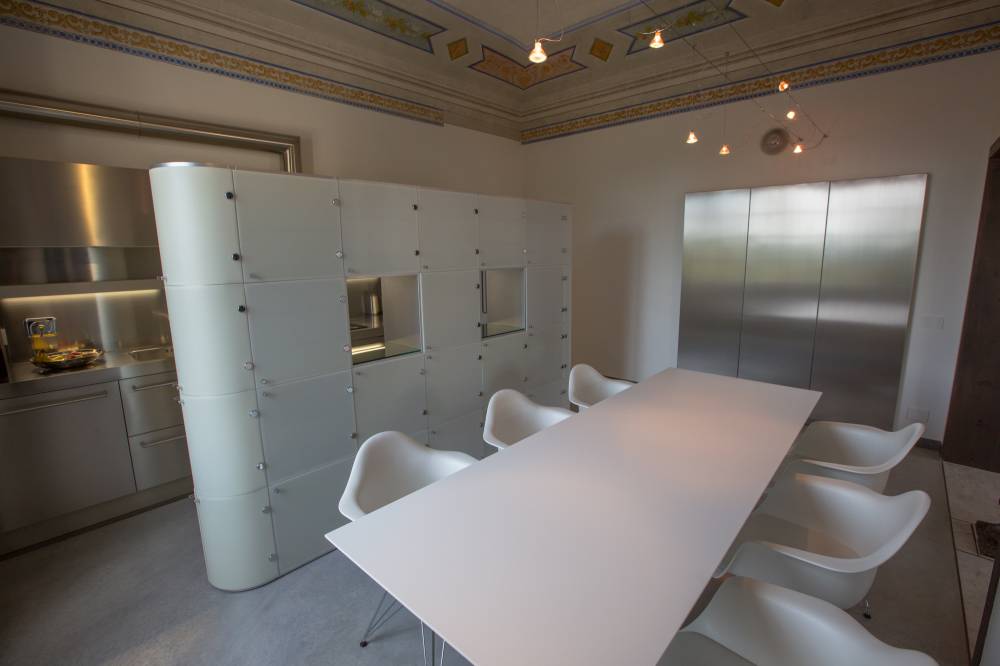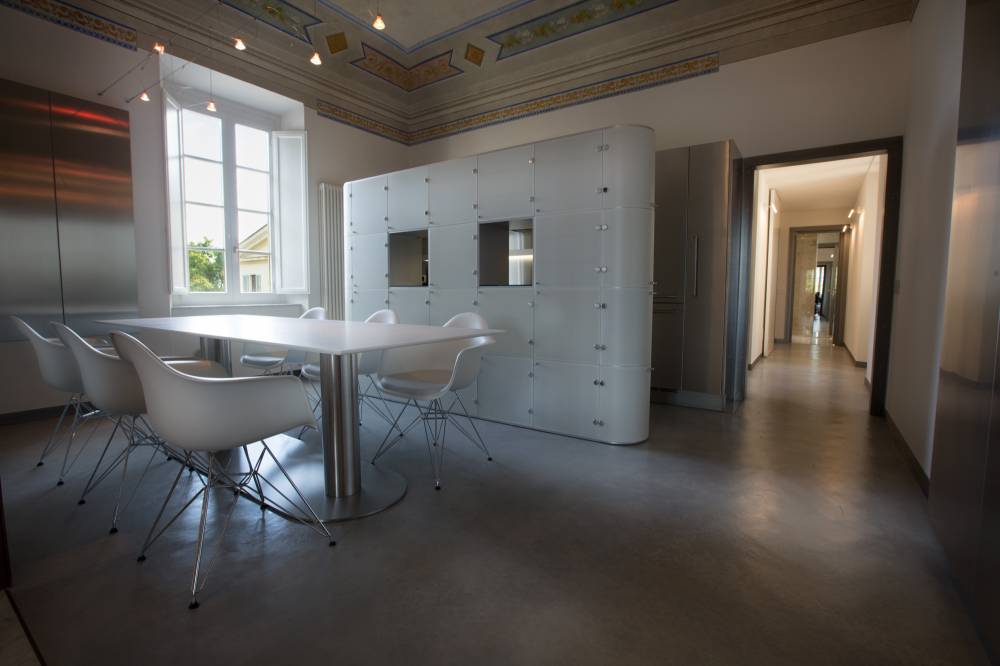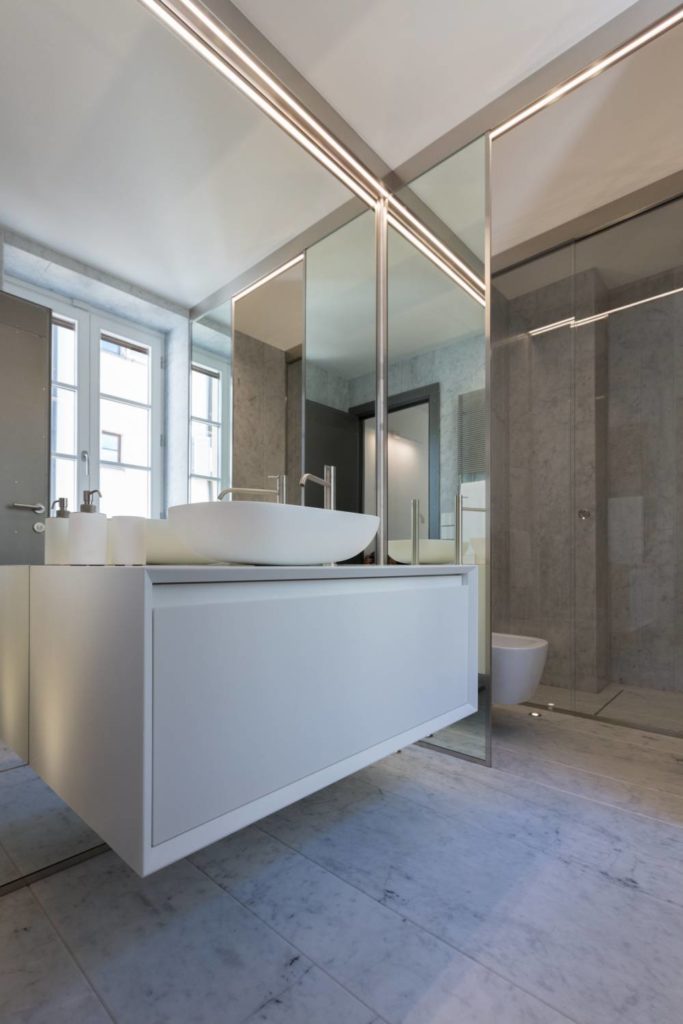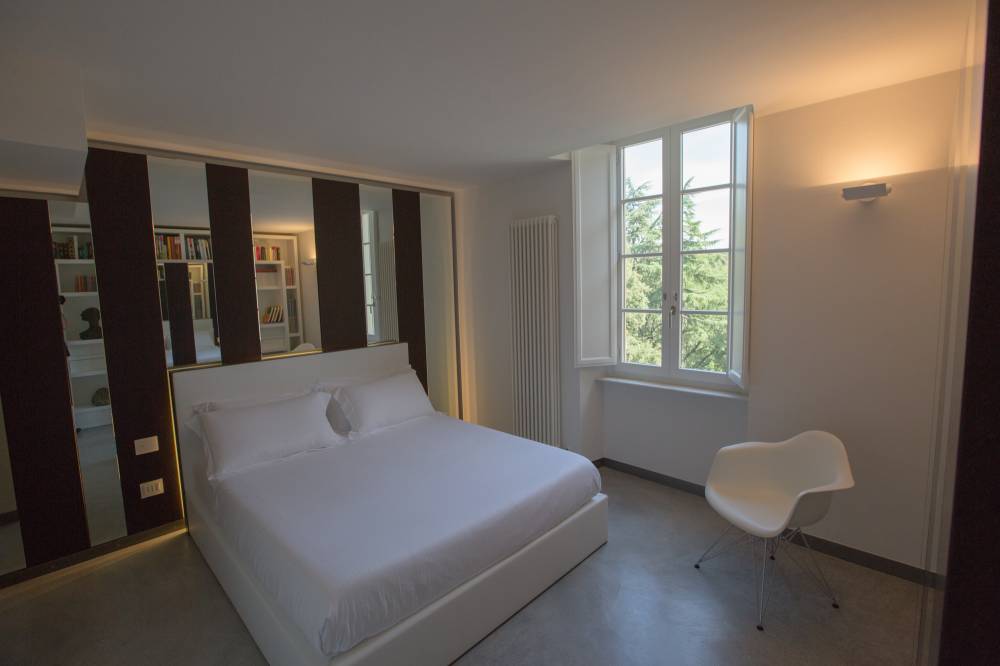 Modern elegance meets historic charm in a custom-furnished room
The first thing one notices upon entering this room is the pristine, polished white wood. Expertly crafted by the artisans of Masiero Tre, the custom-made modern furniture in this historic apartment is a harmonious blend of modern aesthetics and functionality. The bright white sheen, a testament to the quality of the materials used, not only increases the brightness of the room, but also conveys a sense of cleanliness and spaciousness.
Every piece of furniture in the room speaks of customization, from the multifunctional bed frame with built-in storage and shelves to the precisely placed wall shelves, the design is both purposeful and elegant. Custom-made to fit the size of the room and the needs of the homeowner, these custom-made furnishings from Masiero Tre are a testament to handcrafted perfection.
The exposed beams tell a story
Adding to the character of the room are the exposed beams, a hallmark of historic luxury apartments. These meticulously preserved and perfectly integrated beams testify to the building's rich history and contrast with the room's contemporary style.
Although the room pays homage to its historical roots, it does not shy away from embracing modern amenities. Strategically placed light fixtures cast a warm and inviting light, ensuring that the room remains well lit, emphasizing the glossy finish of the wood. Minimalist radiators and contemporary wall decorations resonate with the overall modern theme of the room, providing comfort and visual appeal.
In the dining room, a symphony of contrasts between modern and classical architecture
Upon entering this space, one is immediately captivated by the stark juxtaposition of cutting-edge kitchen furniture and classical architecture. The room is dominated by sleek, smooth surfaces; gleaming stainless steel kitchen doors reflect the light, while the immaculate white dining table stands out as the centerpiece of the room. These modern elements, reminiscent of today's minimalist and functional design, provide a stark contrast to the ornate ceilings and period details that speak of the past.
The custom-made cabinets, with their unique curved design, testify to impeccable craftsmanship and innovative use of high-quality materials.
What really distinguishes this space is the harmonious balance achieved between the new and the old. While modern furnishings bring functionality and a fresh aesthetic, classic architectural elements add depth, warmth and a touch of nostalgia. Together, they tell the story of a bygone era meeting the present, of tradition shaking hands with innovation.
Embracing the old and the new
This custom-made modern furniture located in a historic luxury apartment embodies the promise of Masiero Tre: to create unique, customized environments that are both functional and aesthetically pleasing. Interweaving modern design elements with the inherent historical features of the classic-style property.