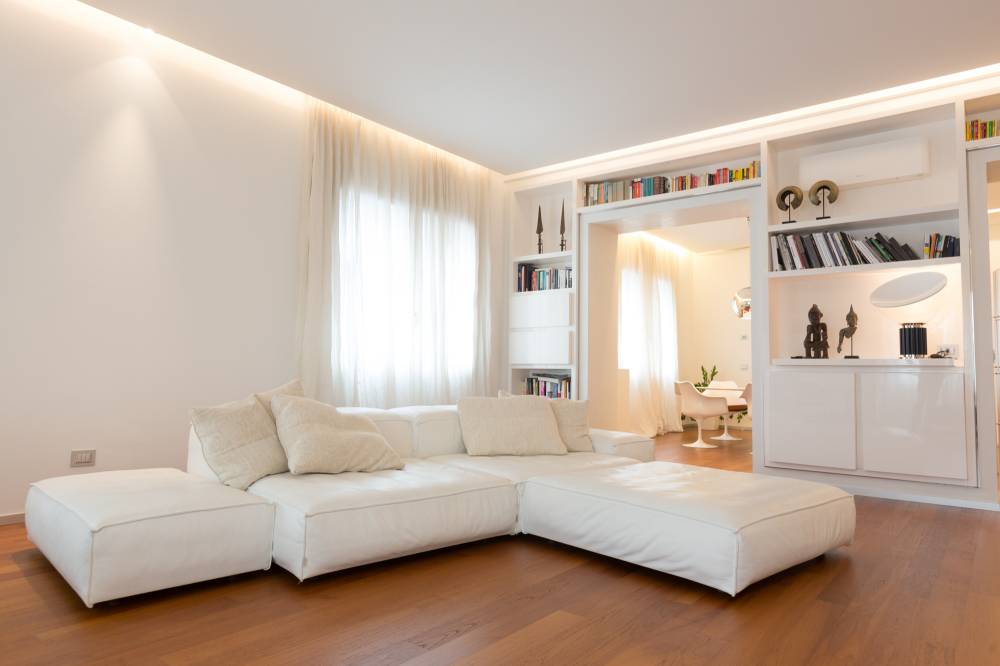 Complete custom-made furniture for a luxurious apartment
In this luxury apartment we made the complete custom furniture, from the living room to the bedroom to the furnished hallways and bathrooms.
Featured in the living room is a luxurious white sectional sofa that invites relaxation, its soft cushions and extended chaise design emphasizing comfort, making it the ideal place to relax. In the openings going to the dining room, full-wall we find a custom-made white bookcase that becomes a focal point, framing the openings to the other rooms like paintings.
Gentle lighting from the window, combined with an innovative recessed ceiling light, creates a relaxing atmosphere.
The room's dominant color palette consists of muted neutral colors, with white walls and a rich wood floor providing a harmonious blend of warmth and brightness.
In essence, this living area is a testament to impeccable interior design. It combines the understated elegance of minimalist furnishings with the intimacy of carefully selected elements, creating a serene and sophisticated environment. Attention to detail, from strategic lighting to curated shelf display, reflects a dedication to quality and aesthetic precision in custom furniture.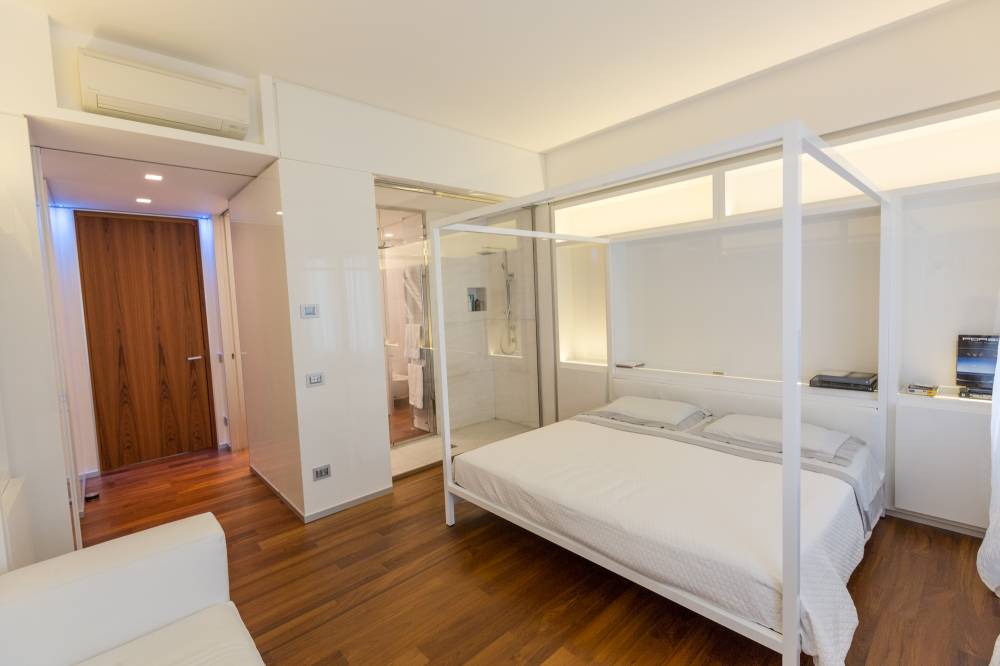 An elegant and minimal room
In the modern and elegant bedroom, the floor is decorated with polished wood planks that add a warm touch to the space. The predominant color theme seems to be white, giving the room a bright, spacious and airy atmosphere. The clean lines of the canopy structure contribute to the contemporary design of the room.
The clear glass partition leading to the private bathroom helps maintain the open and spacious feel of the room.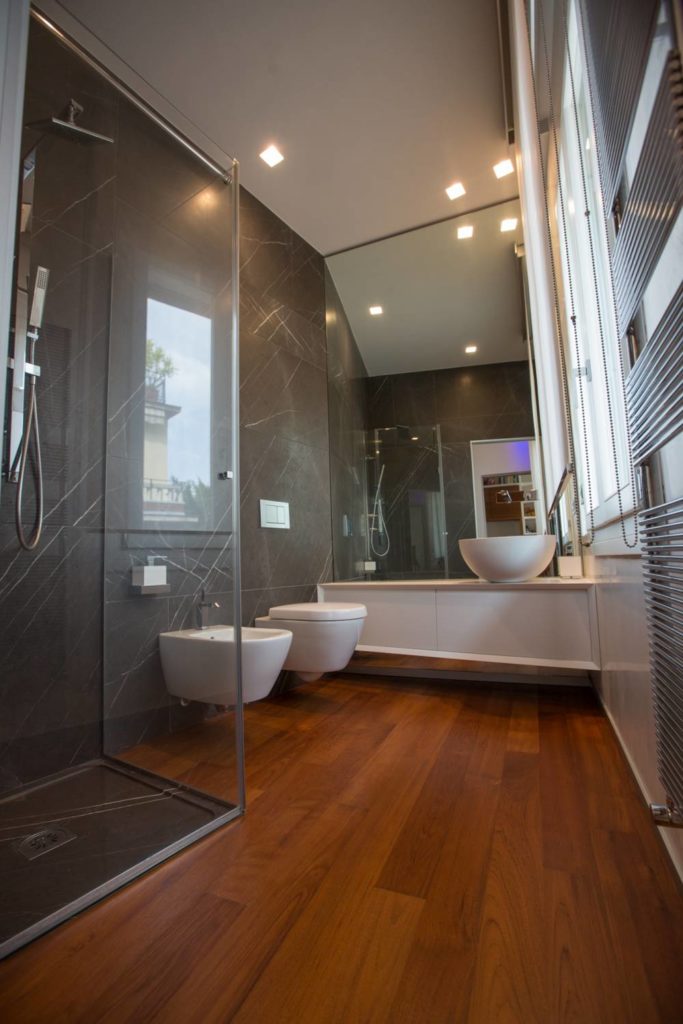 Dark and white marble bathrooms with wooden floors
Modern bathrooms with refined design, perfectly blend opulence and functionality, immediately striking the choice of materials and contrasting colors.
Dominating the master bathroom scene are sumptuous dark gray tiles of natural marble, extending from floor to ceiling, providing a majestic backdrop while also increasing the sense of space.
The deep amber tones of the wood infuse warmth into the space, acting as a counterpoint to the marble tiles. This wooden touch further amplifies the feeling of luxury, echoing the opulence of traditional European spas.
Every element in this custom-furnished apartment, from the choice of materials to the lighting, blends to create an oasis of relaxation and sophistication.