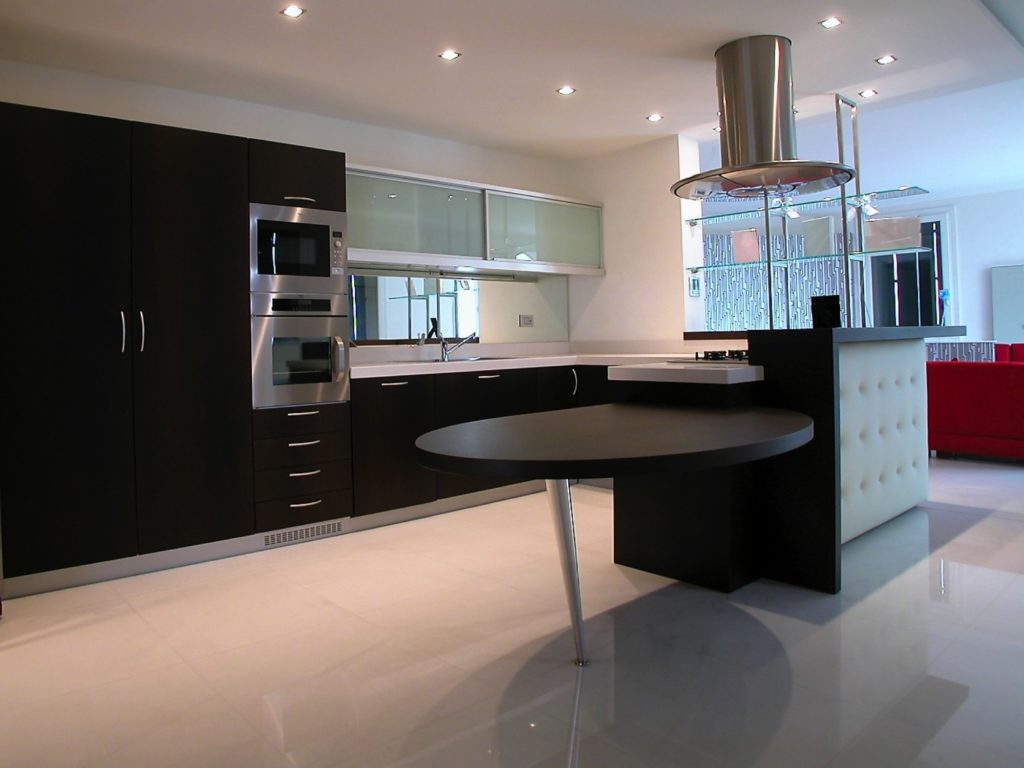 Custom kitchen in wenge wood and steel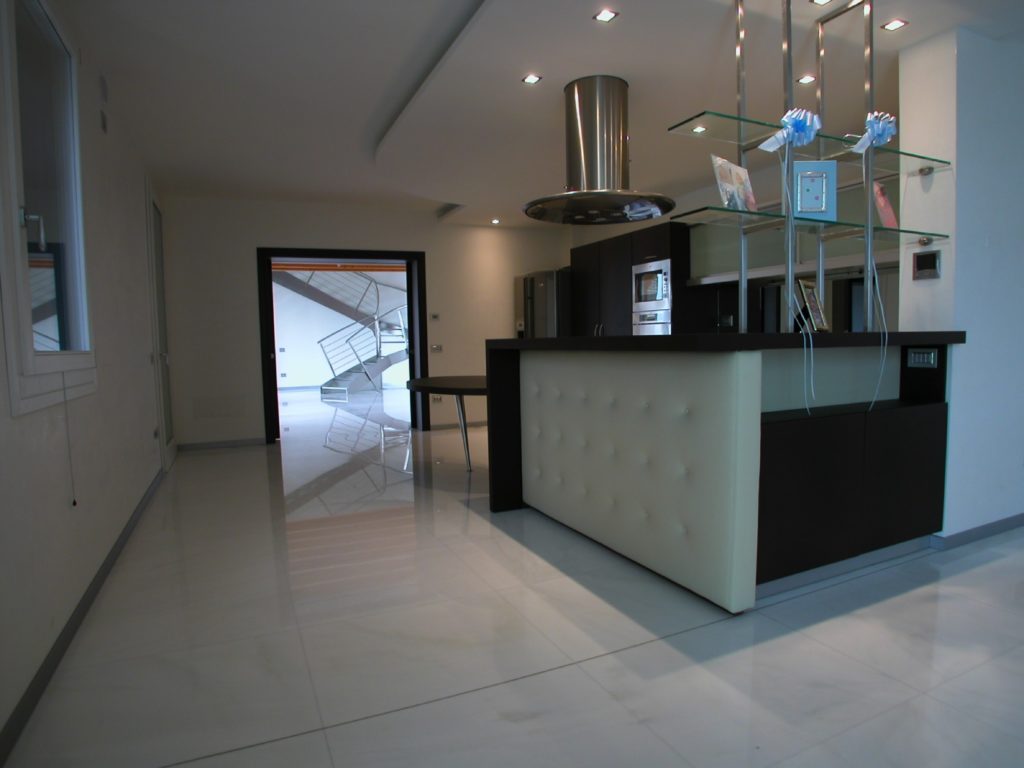 This achievement by Masiero Tre is not just a simple custom kitchen; it is a testament to what can be achieved when craftsmanship meets cutting-edge technology.
The immediate appeal of this space lies in the choice of the finest materials-the elegant, precisely crafted dark wenge wood furniture lends a modern aesthetic that contrasts beautifully with the immaculate white floor.
The spacious semicircular island emerges as a focal point, bringing elegance and functionality; its shape provides ample preparation space and also serves as an informal dining or conversation spot. With its white quilted accent, it is the embodiment of combining cozy, handcrafted designs with modern sensibilities.
Cutting-edge appliances for the modern chef
Deep drawers and cabinets provide ample storage solutions tailored to the needs of the modern home. Masiero Tre understands the importance of space in a kitchen, ensuring that every square inch is optimized for usability. Integrated seamlessly into the design, the appliances and the round steel hood, like the island, add personality and cleanliness to the custom kitchen.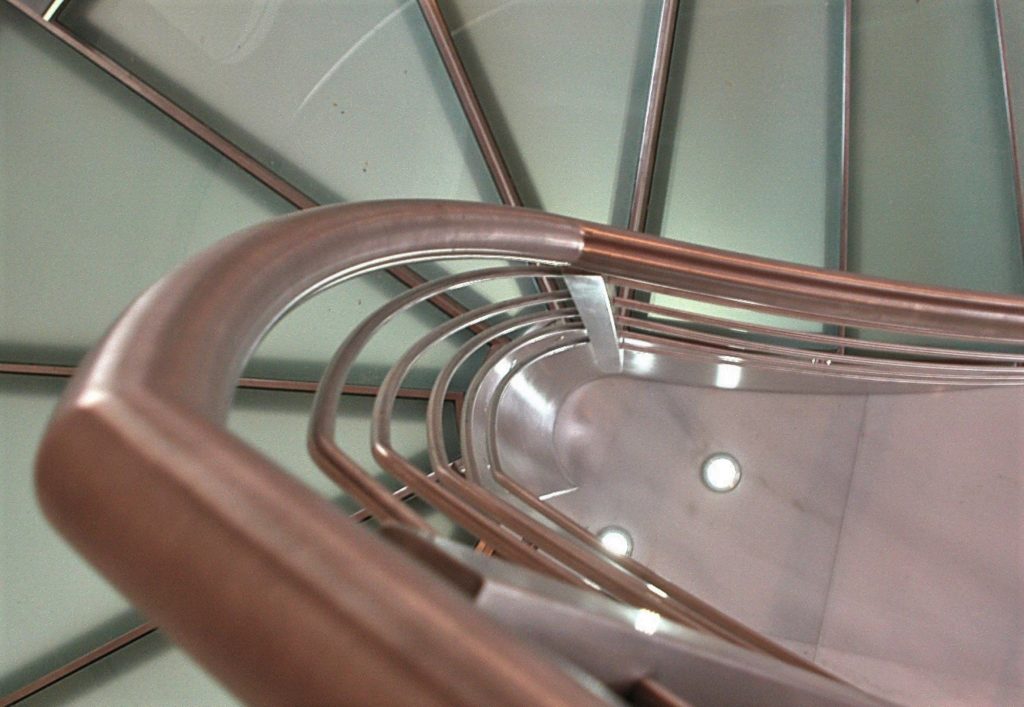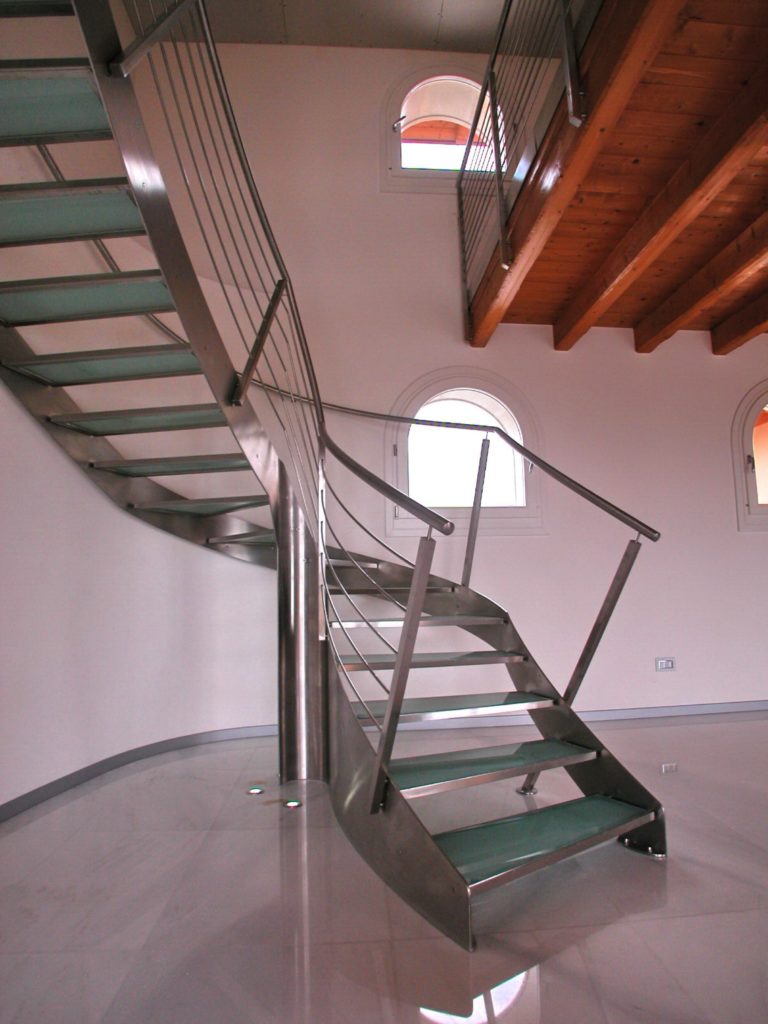 Character spiral staircase
Immersed in the heart of an environment of contemporary elegance, the spiral staircase made by Masiero Tre immediately catches the eye.The elegant metal design, characterized by its brushed finish, radiates a modern aesthetic.Each step, made of green frosted glass, is firmly anchored, ensuring sturdiness without compromising design.
The beauty of this spiral staircase extends beyond its physical form; it serves to enhance the room's architectural features-the high ceilings, adorned with wooden beams, lend a rustic charm that contrasts beautifully with the staircase's modern design.
In the field of custom-made furniture, Masiero Tre has once again demonstrated its expertise and skill.