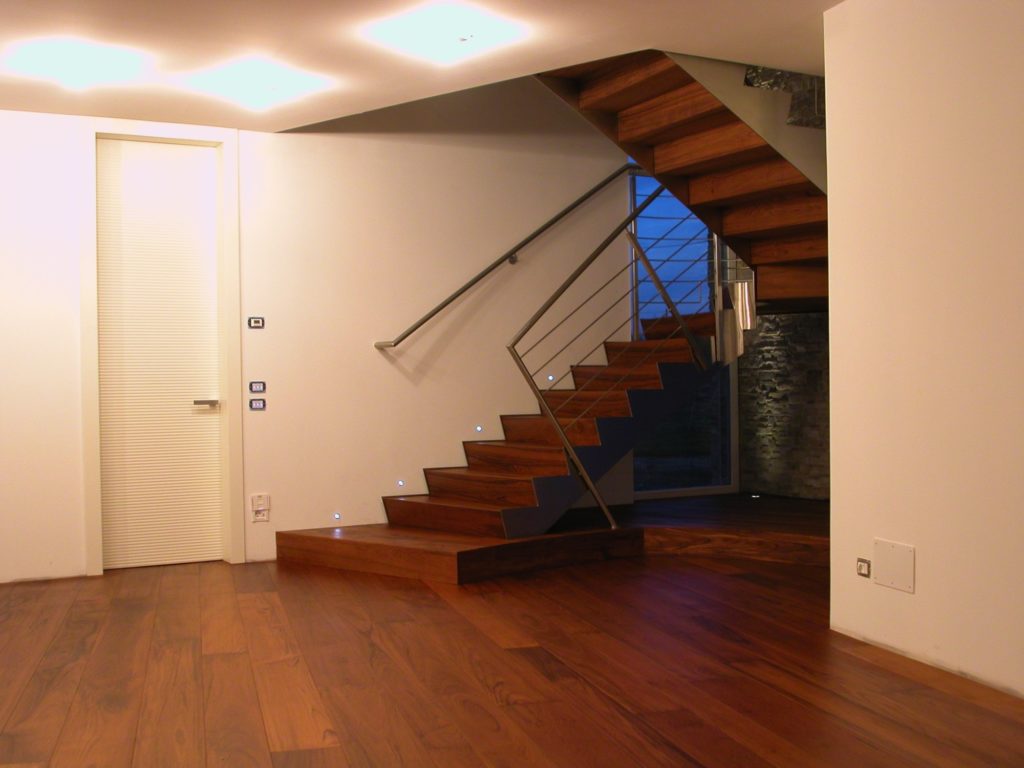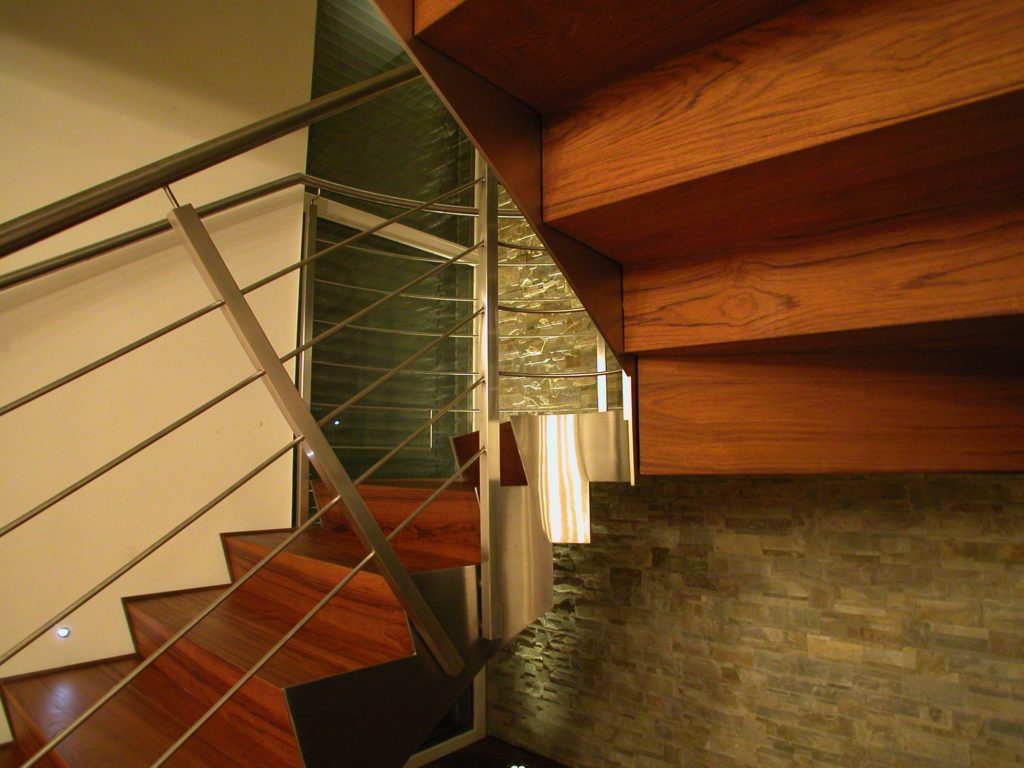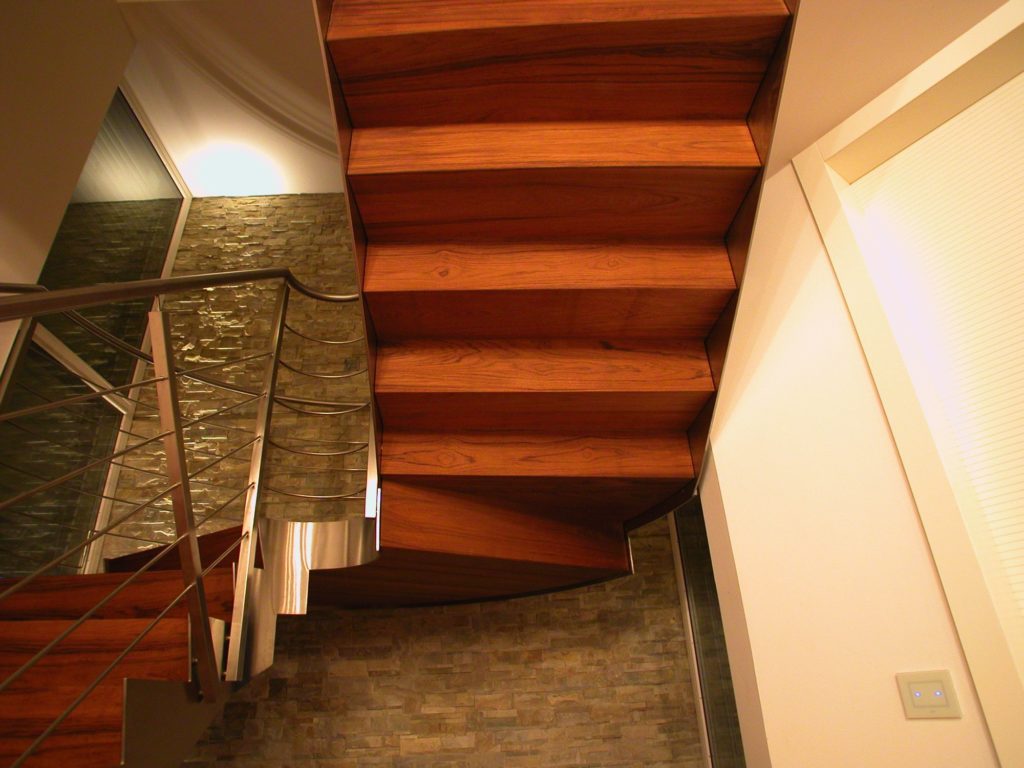 Custom-made handcrafted elegance: the fusion of wood and steel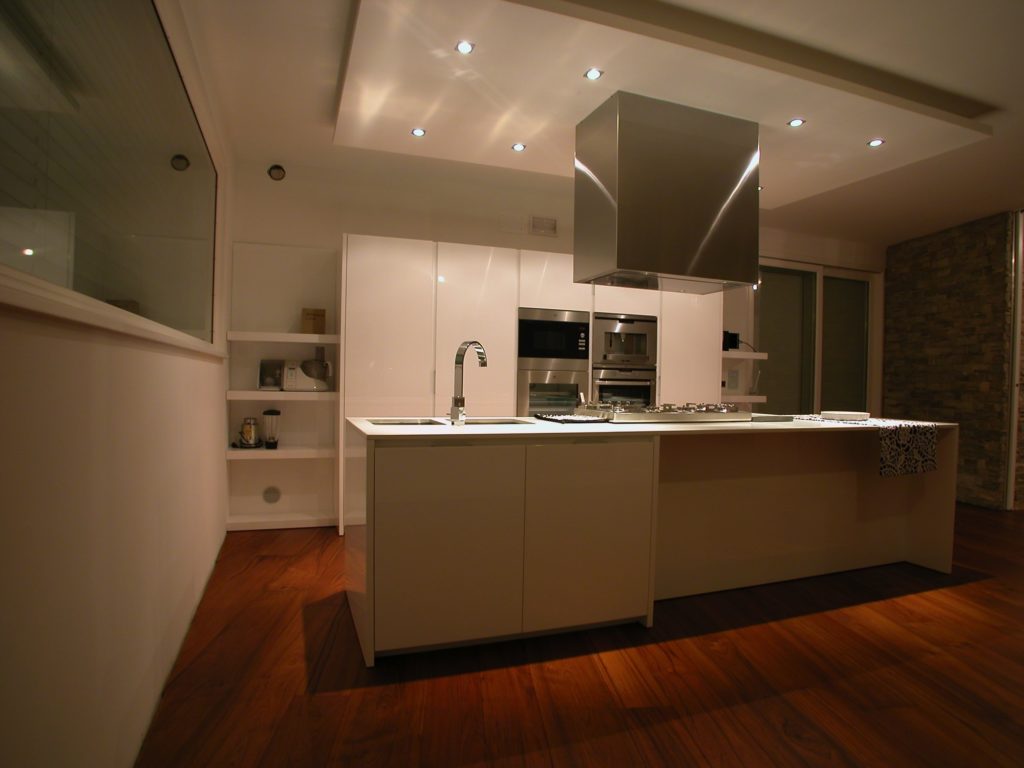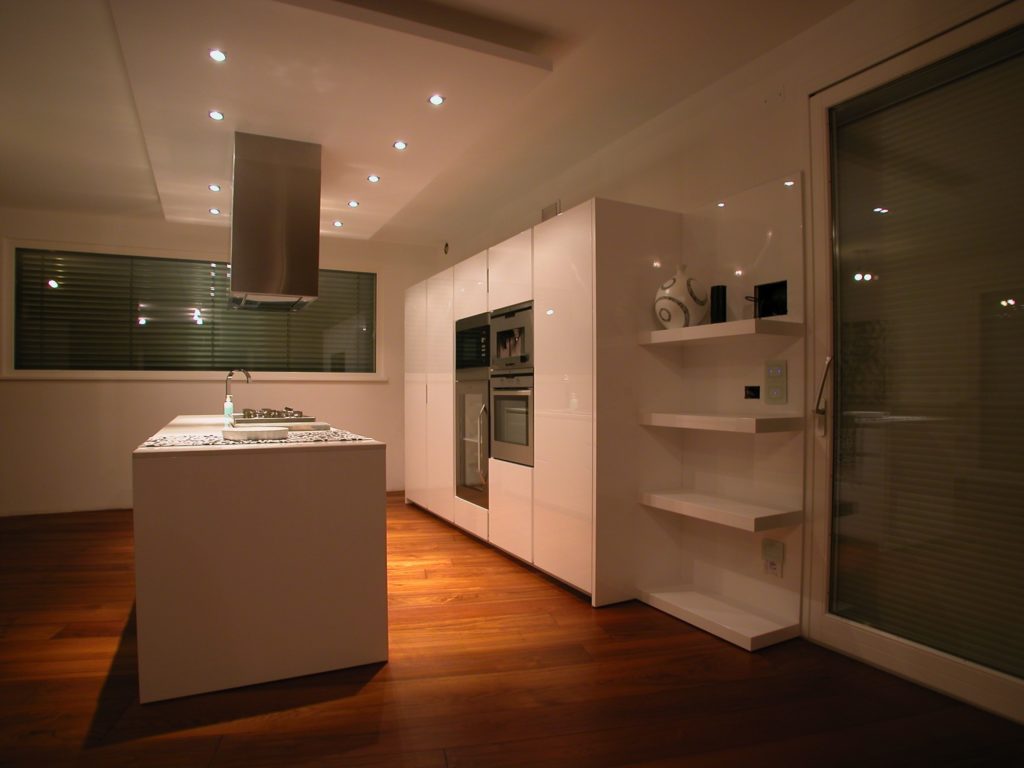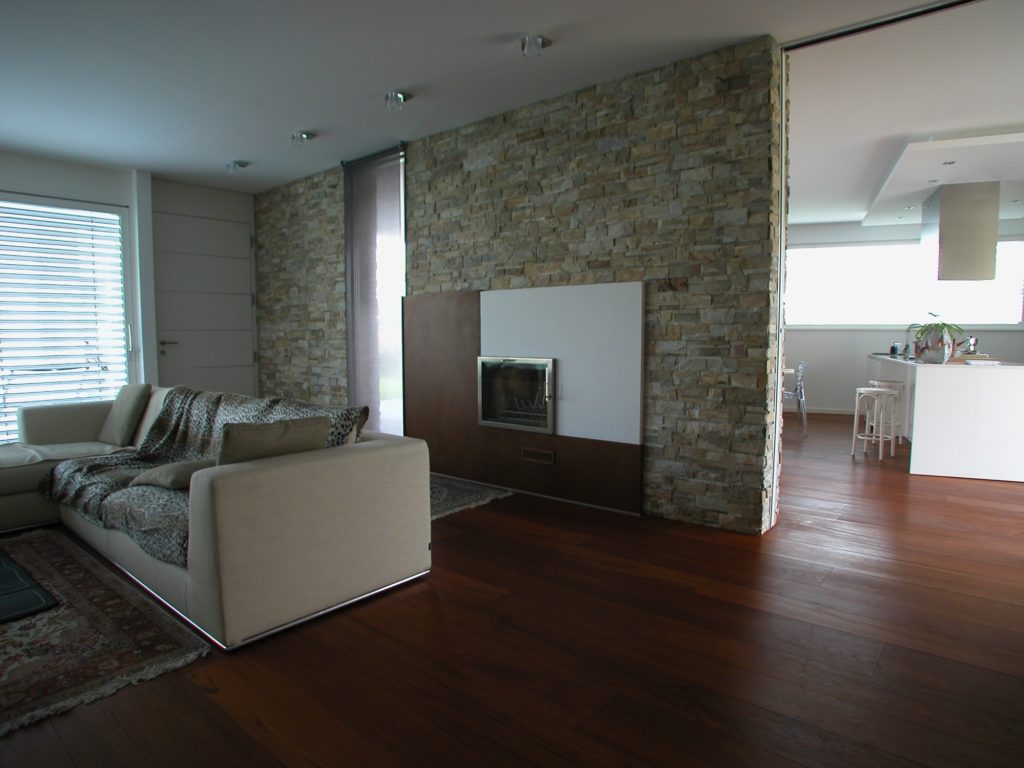 In the world of interior design, a handcrafted custom staircase is not just a functional structure but a focal point that blends seamlessly with its surroundings, setting the tone for the entire living space. At first glance, the beauty of the rich, warm wood tones catches the eye. Each step was meticulously carried out, showcasing the grain and essence of the wood. This is the philosophy that we at Masiero Tre embrace in making our custom staircases.
The juxtaposition of organic wood with the clean, sharp lines of steel railings elevates the aesthetics of the entire space, creating a harmonious blend of cozy and contemporary.
One look at the intensely colored wood floors and it is obvious: combined quality, durability and beauty, the rich grains, color uniformity and perfect integration express warmth and sophistication.
The sturdy structure of the custom-made handcrafted staircase juxtaposed against the stone wall provides an extraordinary contrast, adding depth and character to the space.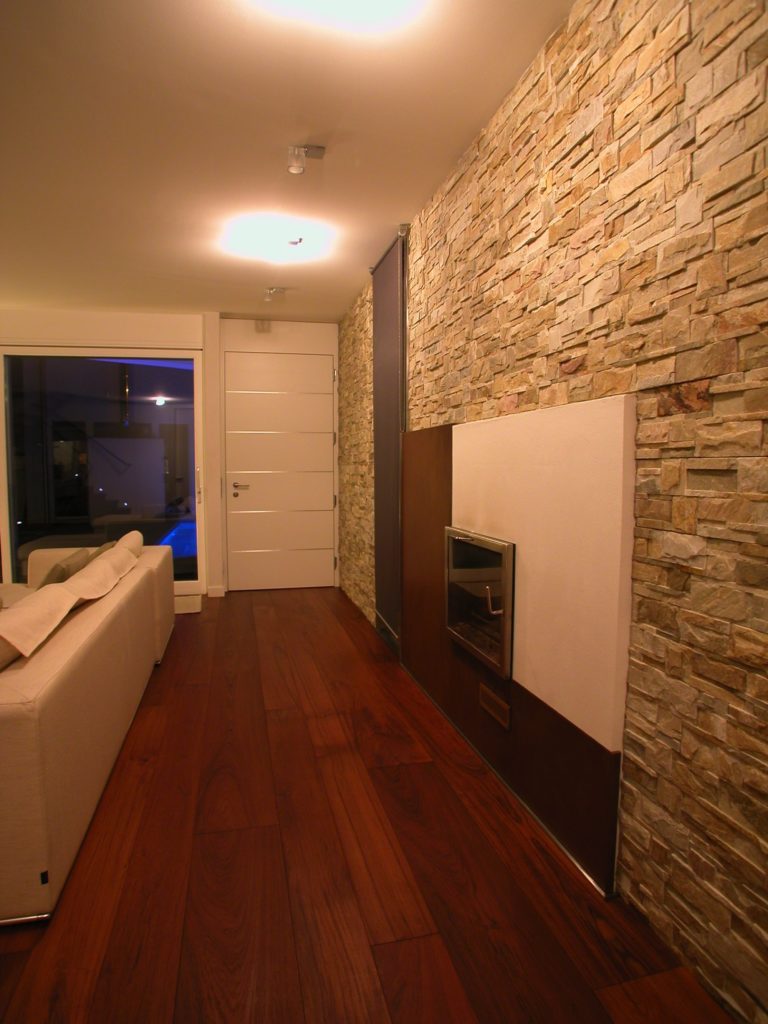 Elegant and functional layout
The elegant fireplace with clean lines built into the stone wall leading to the kitchen creates a cozy and comfortable space that houses a comfortable sofa. The heart of the kitchen resides in its central island, designed not only for its eye-catching appearance but for its multifunctional purpose-it is where you prepare meals, serve breakfast, or simply sit back and enjoy an informal chat.
The gleaming white cabinets contrasting perfectly with the rich wood floor, each piece was handcrafted by our skilled artisans, ensuring durability and embodying modern aesthetics, the bold metal exhaust hood is not only an efficient tool but also an attention-grabbing centerpiece.
With an experienced team of project managers and designers, creating the space of your dreams is not just a possibility but a guaranteed promise. Transform your spaces with Masiero Tre, where dreams meet reality.