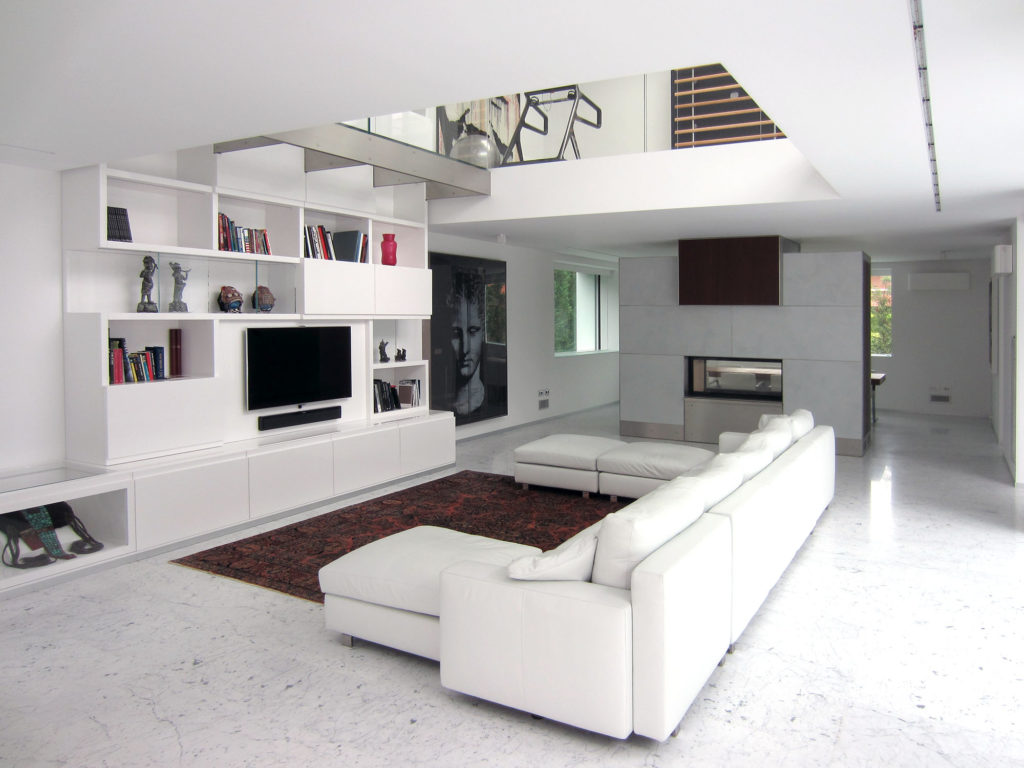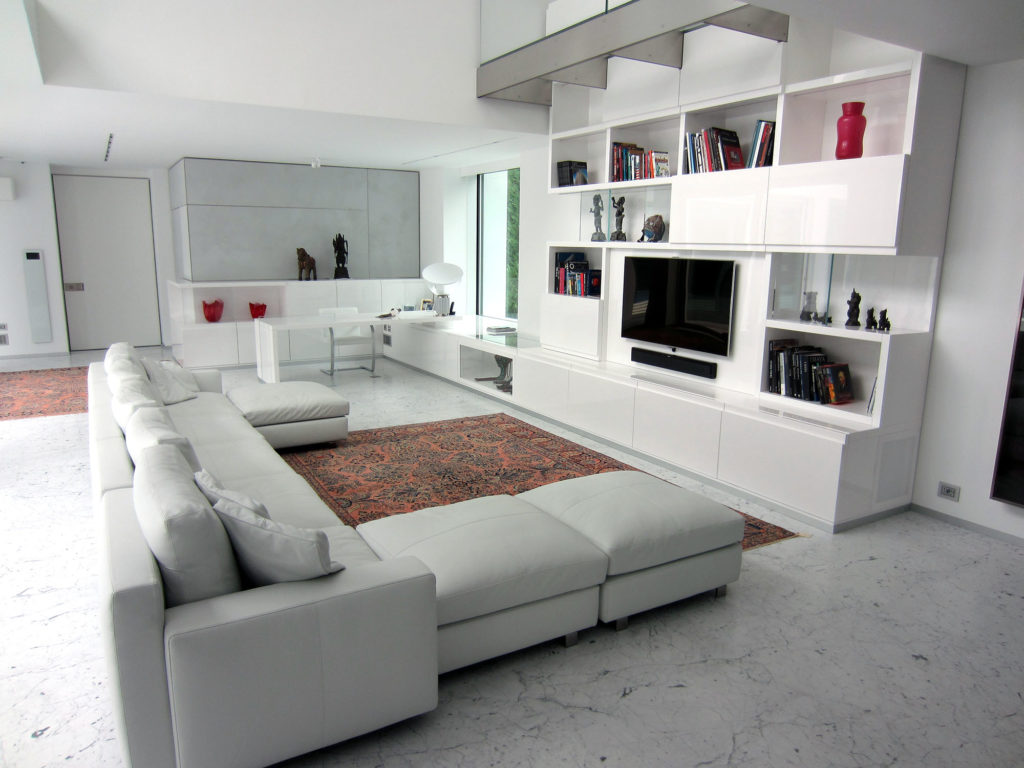 Custom-made living room in glossy white wood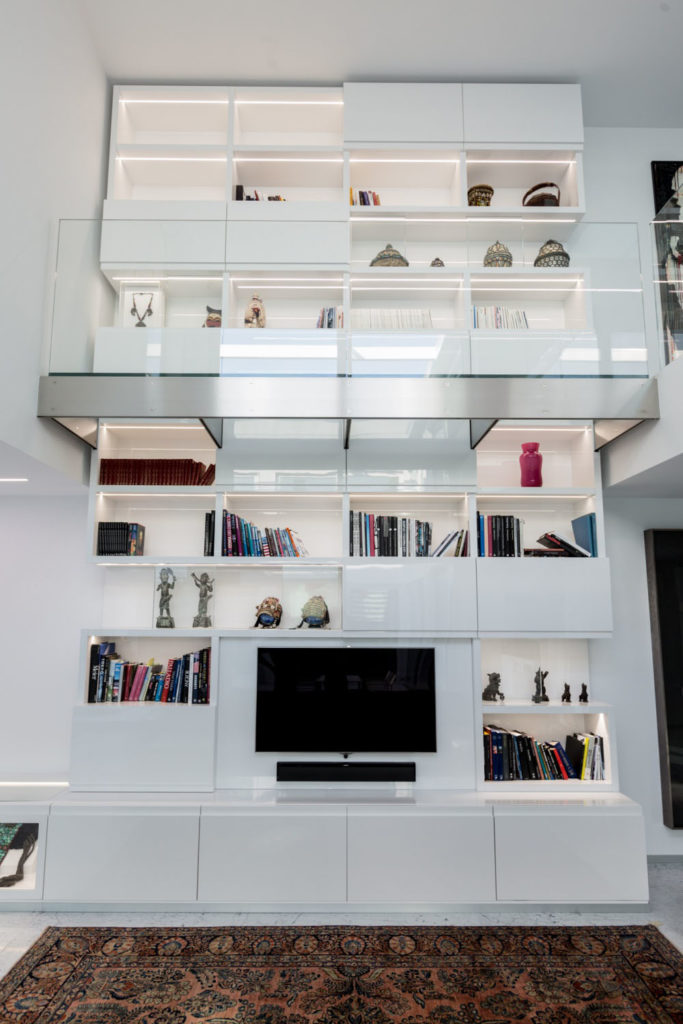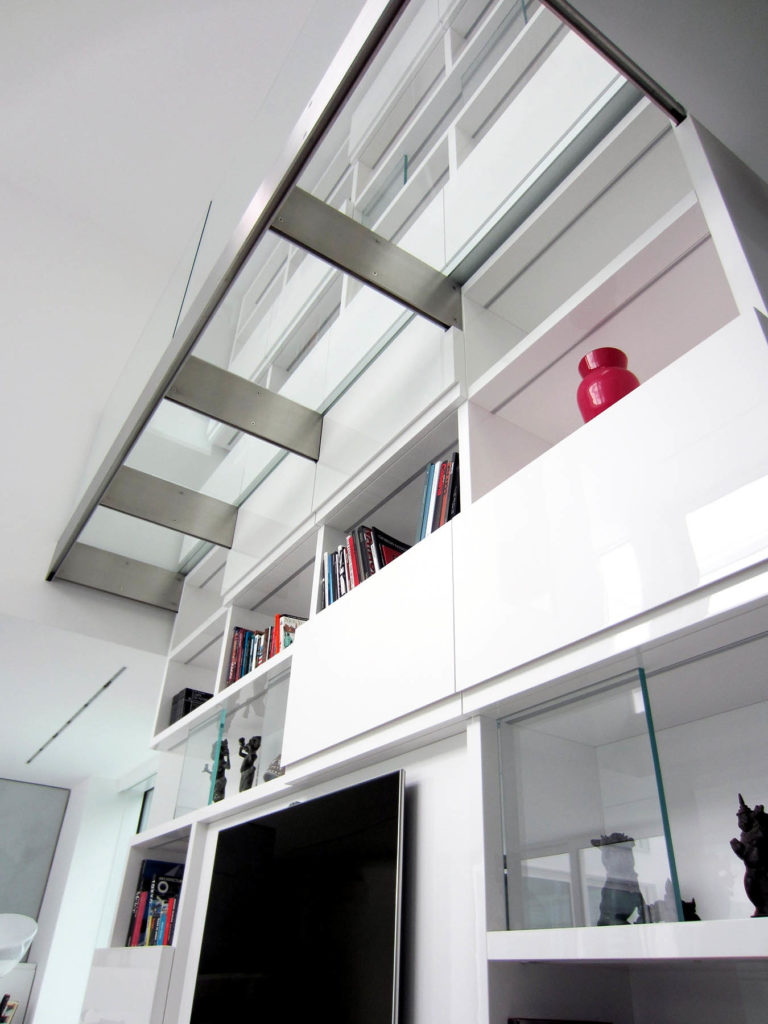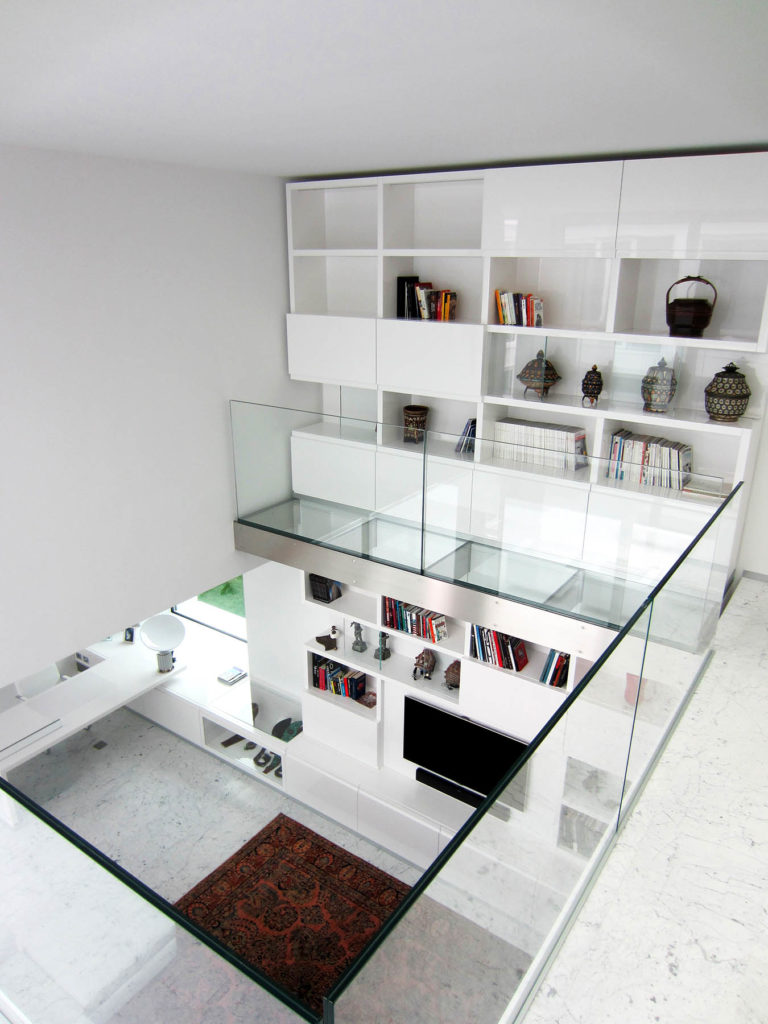 Upon entering this living space, one is immediately captivated by the elegant custom-made living room furniture, dominating the living room is a large full-height white bookshelf, an example of modern elegance, the unit perfectly combining aesthetics and utility. Each shelf, handcrafted from the highest quality materials, is meticulously designed to accommodate books, sculptures, vases and electronic devices. The TV cabinet set in the middle provides a harmonious blend of technology and design, ensuring that functionality never compromises style.
Light and space in luxury living
The centerpiece of the living space, however, is the transparent glass balcony above; the sleek and modern glass balustrade adds an open atmosphere to the space, this architectural marvel not only increases the spaciousness of the room, but also allows an uninterrupted view of the entire room. It is this attention to detail that sets Masiero Tre apart from other woodworking shops in Padua and its province.
The marble floor complements the custom-made furniture in white tones, providing a spacious atmosphere to the entire living room. Natural light bounces off every surface, further enhancing the room's modern appeal.The intricately patterned rug provides a splash of color, contrasting beautifully with the room's monochromatic palette.
Zooming in on the details, each piece of furniture made by Masiero Tre exudes sophistication; the shelving system, while minimalist in design, is made with the utmost attention to detail.
The customized living area
From the creation of the custom living room, one cannot fail to notice the important fireplace: its muted gray tones contrast with the glossy white surroundings, creating a serene atmosphere.With its polished concrete finish, it becomes a distinctive piece, inviting warmth and conversation. The large window frames the dining table, made of fine walnut, is accented by elegant chairs that embody modern elegance.
Why choose Masiero Tre for custom-made furniture?
The answer lies in the photographs. Every piece, every corner of these rooms, speaks to the quality and precision of Masiero Tre's work. We don't just create furniture; we create environments that resonate with the personalities of those who live in them. Our technical department, consisting of project managers and drafters, ensures that from conceptualization to execution, every step is executed with precision.