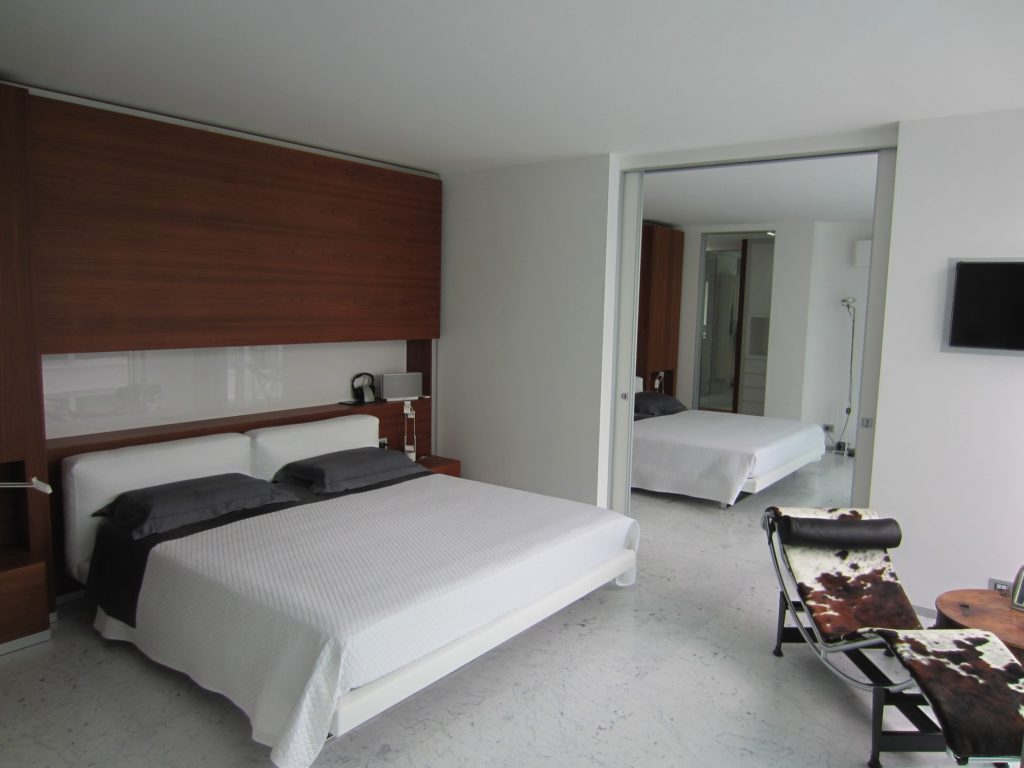 A custom-made bedroom with clean lines
The rich walnut headboard extends seamlessly with a perfect combination of modern minimalism and timeless elegance.The room's design is accentuated by immaculate white bedding, making this custom-made room a space that evokes a sense of warmth and comfort. Each piece, from the elegant nightstands to the designer chair, shows our dedication to high-quality custom furniture. The sliding mirrored door not only offers a glimpse into the adjacent space but also amplifies the spaciousness of the room.
Adding a touch of rustic charm, the Le Corbusier LC4 Chaise Longue in cowhide leather provides a chic reading nook while also highlighting the versatility of Masiero Tre's design aesthetic.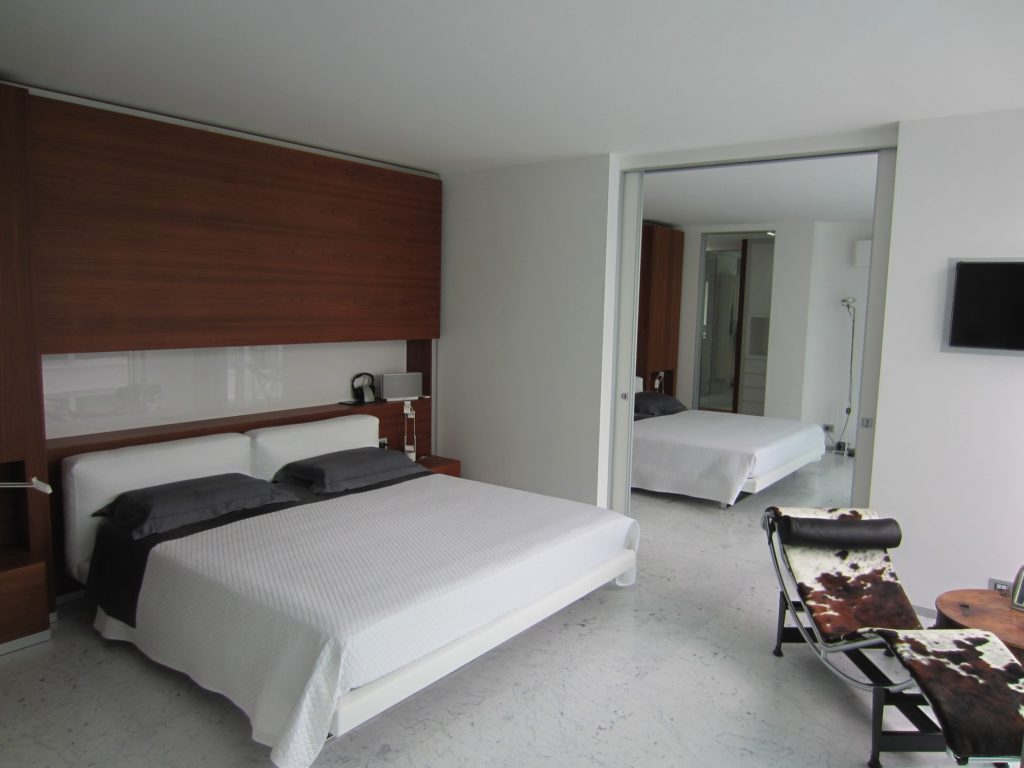 Contrasting custom bathroom furniture
In addition to the clean decor of the custom room, you can immerse yourself in the realm of luxury with a bathroom environment that perfectly combines the modern aesthetic of white marble and glossy white furniture with the tradition and warmth of wood. The countertop highlights the fine walnut wood, lending warmth and elegance to the room.Complementing this are the elegant white sinks-a perfect contrast that emphasizes the contemporary yet cozy atmosphere of the room.
Every piece in this space reflects care in design to give you the feeling of being in a luxury spa at home as well.