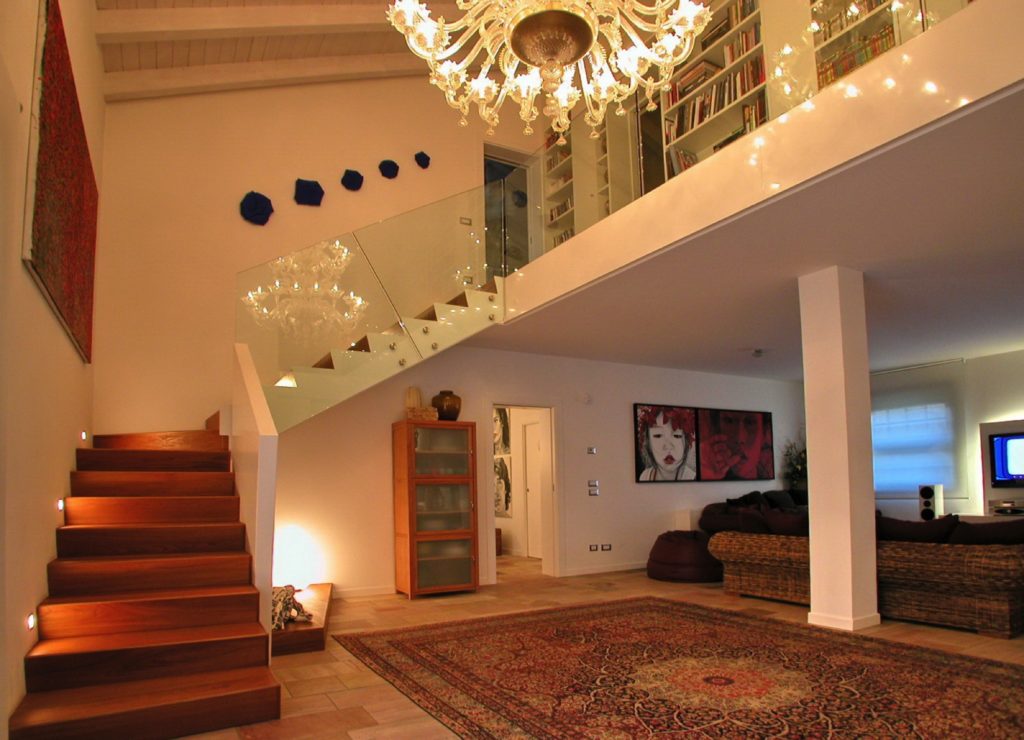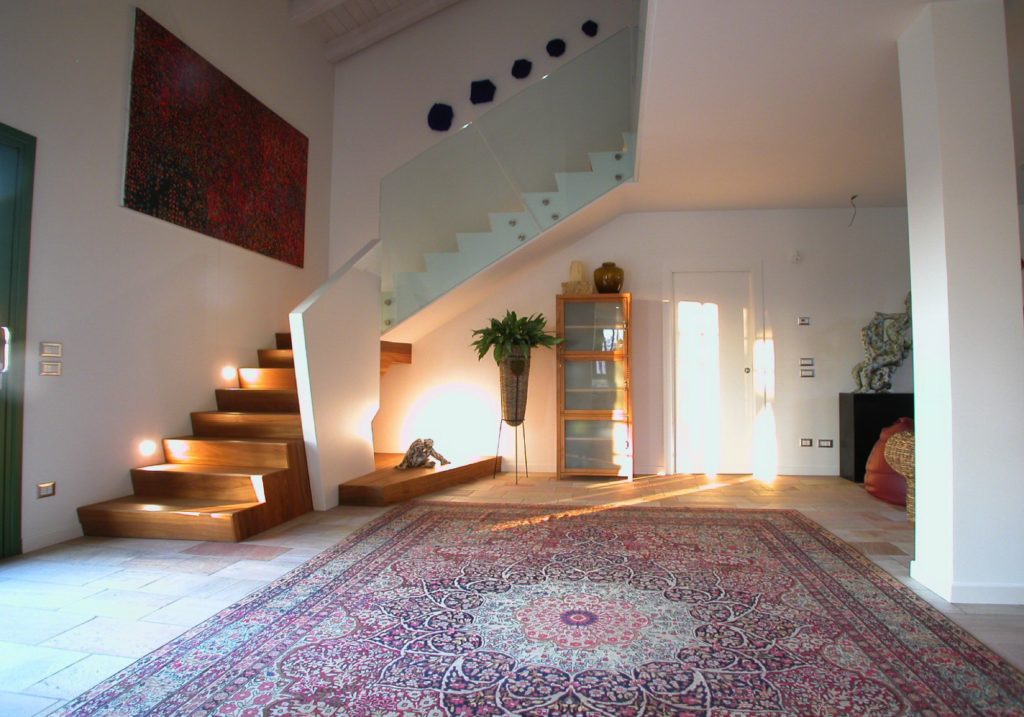 Custom-made staircase made of wood and glass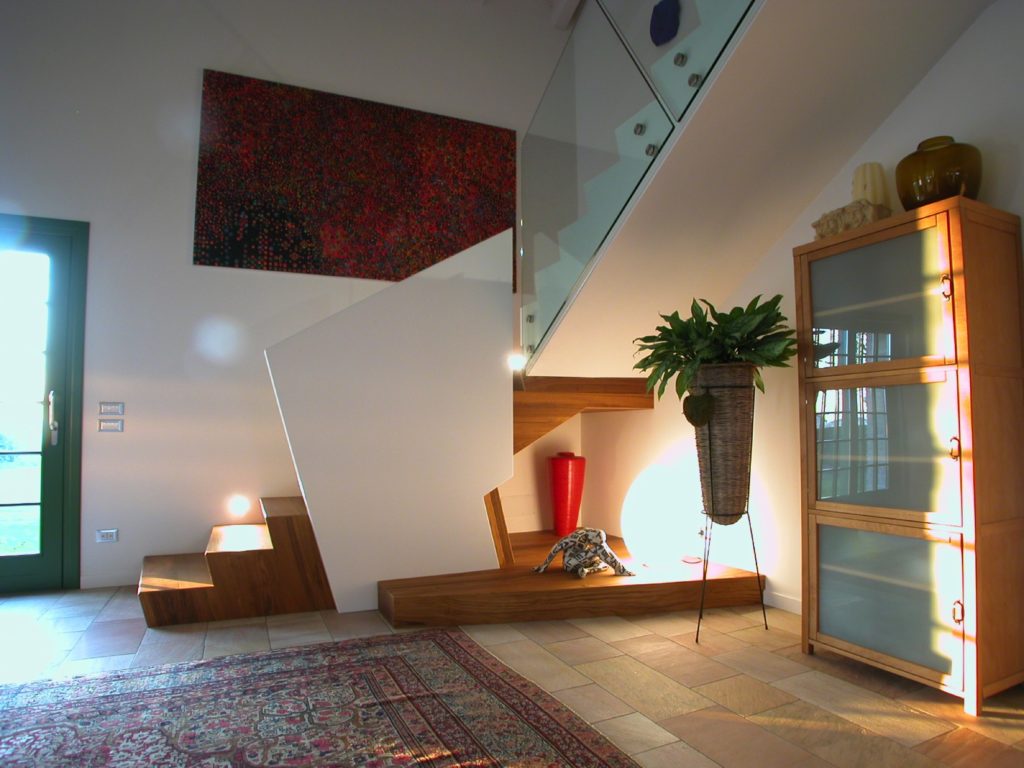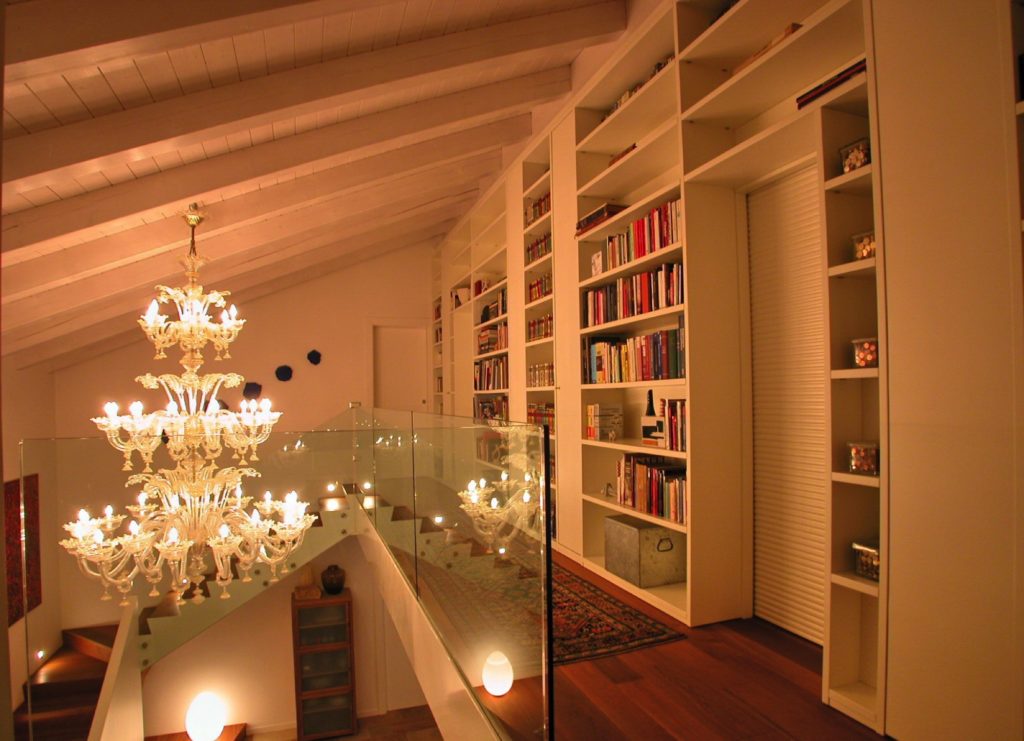 One of our achievements in furnishing this luxury villa was a custom-made staircase made of wood and glass. This combination of natural and modern materials creates an architectural work of art that not only serves as a means of access between floors, but also as a visually striking focal point, allowing an uninterrupted view of the surrounding space and contributing to a sense of openness and spaciousness to the environment.
Superior quality materials
The combination of wood and glass is an expression of timeless elegance. Wood provides warmth and an organic feel to the room, while glass adds a feeling of lightness and transparency. We choose fine woods and high-quality glass to ensure that the staircase is not only beautiful, but also durable and safe over time.
Integrated lighting for a magical feel
For an added touch of luxury, the staircase includes integrated lighting; this feature can turn your staircase into an illuminated work of art, creating a magical feeling in your surroundings.
Added value for your property
Investing in a custom wood and glass staircase is an effective way to increase the value of your property. This exquisite design element attracts attention and can make a big difference if you decide to sell or rent your home.
The other custom-furnished rooms
Not only the staircase was made for this villa, other rooms are furnished with custom-made furniture, the reading/library area with floor-to-ceiling white shelves and a large chandelier dominate the space, giving it a regal touch, the glass railing adds a contemporary look, making the space open and airy.
Wood floors add warmth to the entire sleeping environment.
In the room, beds with a hanging effect create an environment with modern lines yet cozy with exposed beams.
In the bathroom, too, the design is modern with minimalist elements, double washbasin with wooden base and large mirror covering the full width of the countertop.
The living room and kitchen are a comfortable and inviting space with neutral tones; the fireplace becomes a focal point of the room.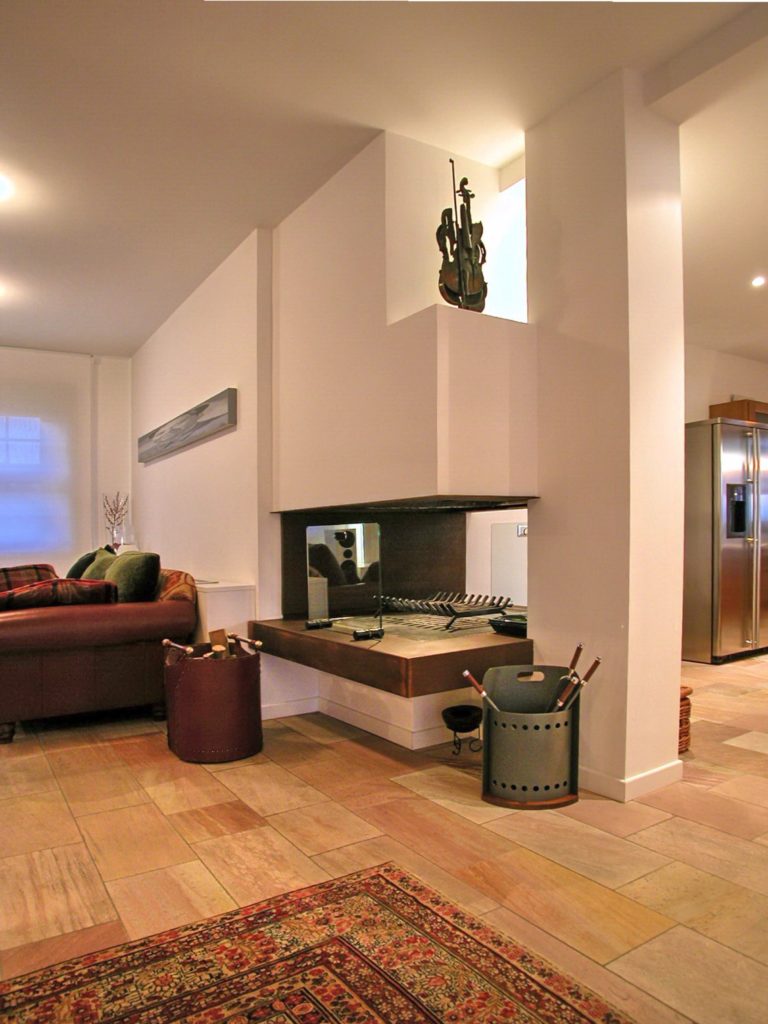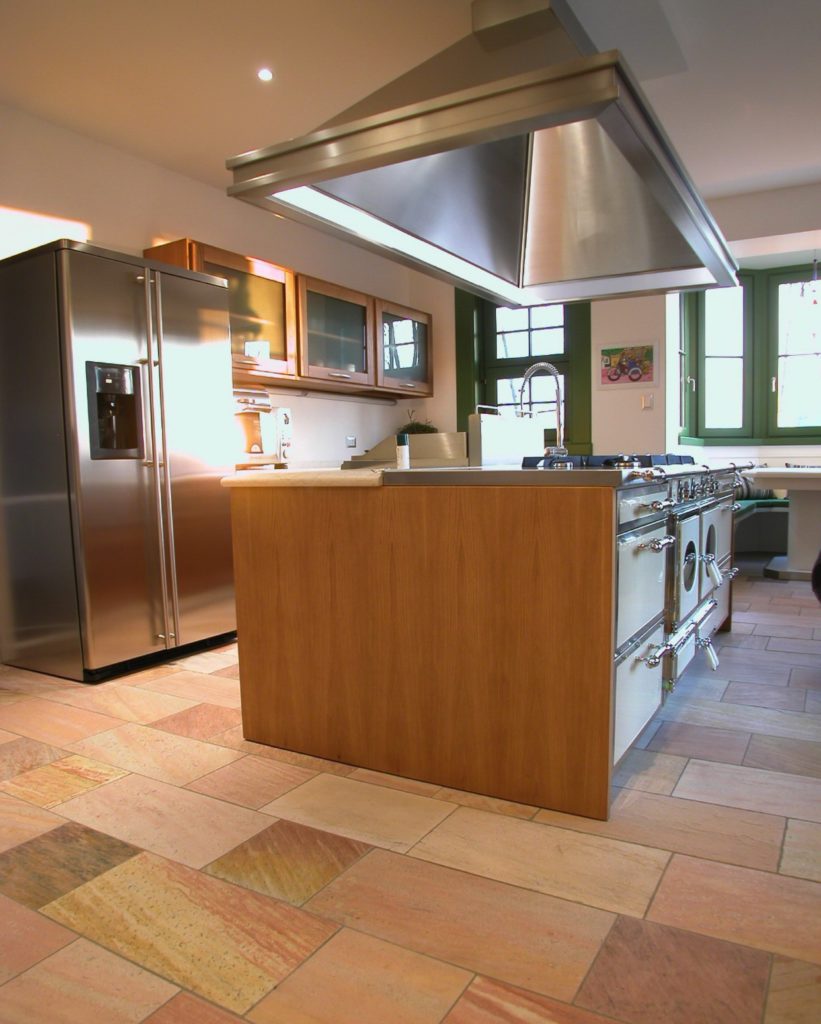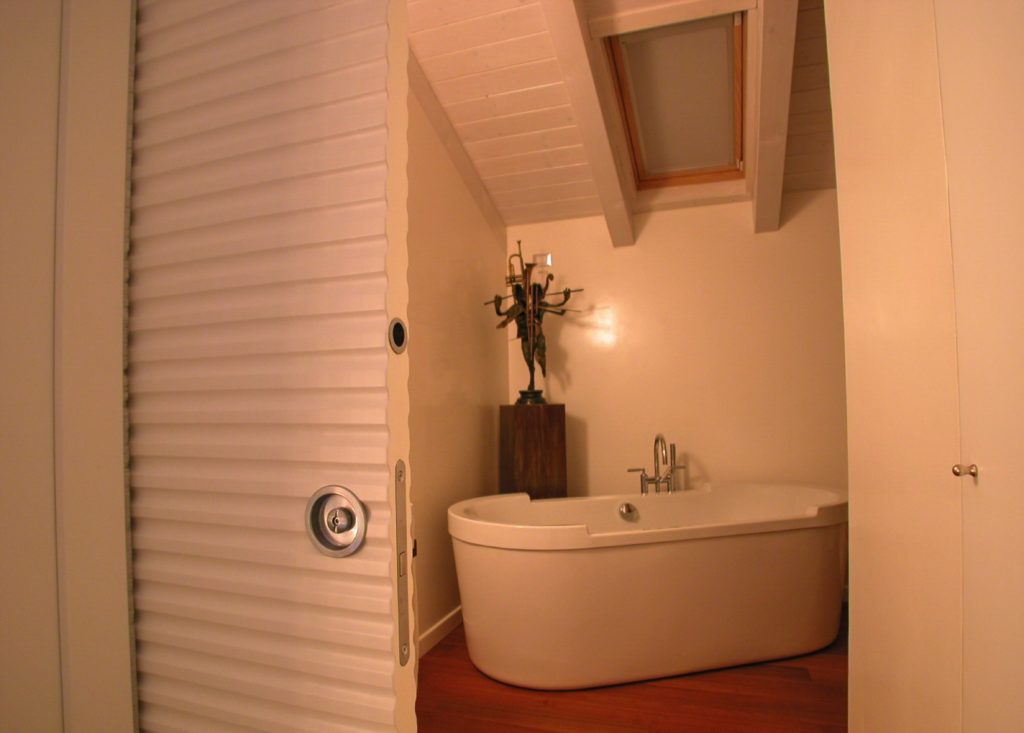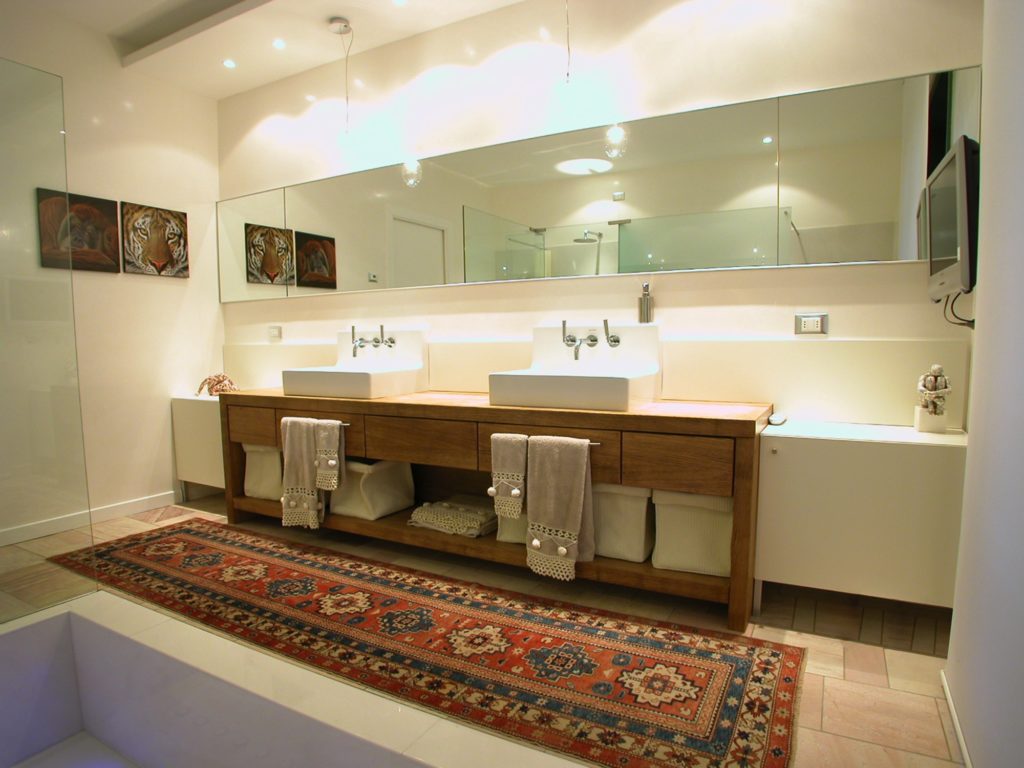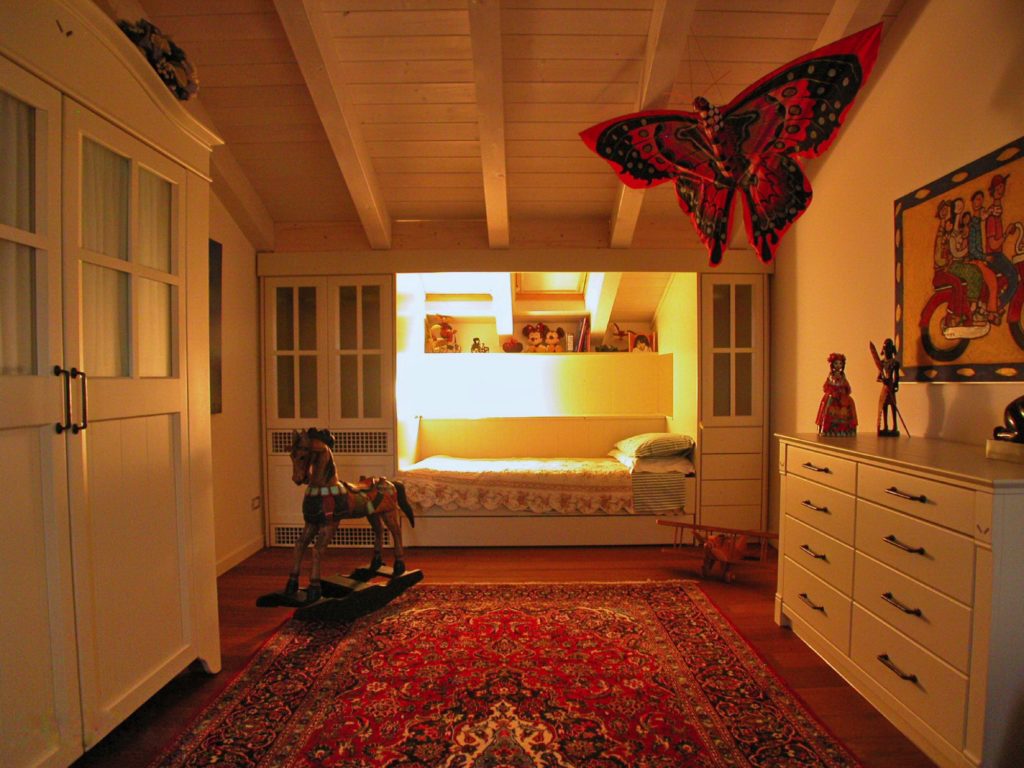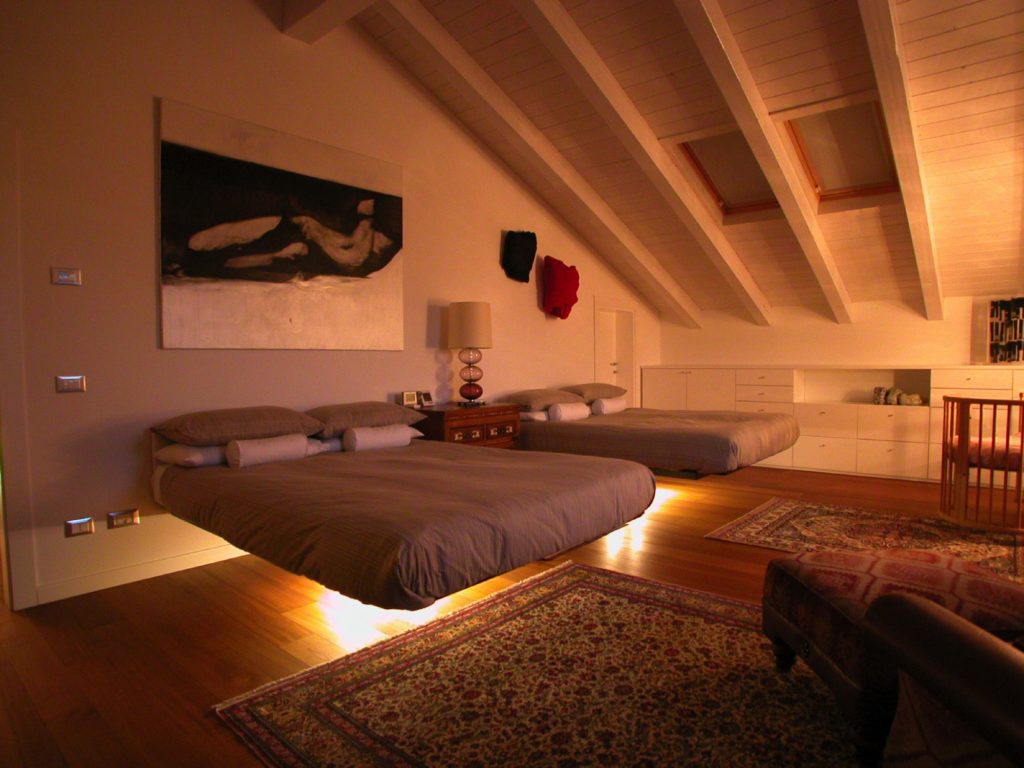 The combination of fine materials such as wood and glass, along with fine details and integrated lighting, makes this custom-made staircase a true work of architectural art. It not only adds a touch of elegance and sophisticated design to the villa, but also represents a tangible investment that enhances the value of the property. This approach to bespoke furniture is reflected in every room of the villa, where every detail has been taken care of to combine aesthetics and functionality. If you are looking to elevate the style and value of your space, a custom-made wood and glass staircase, along with other custom furnishings, may be the ideal solution.